Revenant may be the next Apex Legends Mobile character, claims a leaker.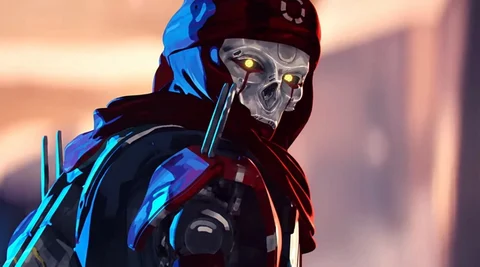 Apex Legends Mobile currently boasts a roster of 11 Legends after the introduction of Loba joined the roster with the release of Season 1. That still leaves plenty of Legends present in the mainline game who are yet to make their entrance into the mobile title and one of the most anticipated has to be Revenant.
While not considered the most powerful (though still pretty decent), Revenant is still immensely popular and it's not hard to see why. Once the Mercenary Syndicate's most storied killer, his death and subsequent revival as a simulacrum have given him a ghoulish appearance and one which neatly ties into his high damage-dealing abilities. Now, leaks claim that Revenant may be landing in Apex Legends Mobile sooner than we anticipated.
Leaker Claims Revenant Is Heading To Apex Legends Mobile Soon
Season 1 only arrived last week, introducing Loba and a slew of new in-game events but already some are looking to the future of Apex Legends Mobile. And while there are plenty of bugs to fix and server issues that could potentially derail the growth of the title, it is, of course, new weapons, maps, and Legends that get players most excited.
And now thanks to an Apex Legends Mobile leaker, it appears that Revenant is the next Legend to come to the game - and he has the evidence to prove it. Going by the name Apex Legends Mobile Leaks on Twitter (imaginative!), not only do they claim that Revenant is the next Legend but also that Kings Canyon will be the next map added to the game. Currently, the only battle royale map seen in Apex Legends Mobile is World's Edge.
Attention Legends
Season 2 update
Kings Canyon Map
New Legend : Revenant
Bug Fixes
Optimization
New Emporium Skins
New Seasonal Store skins

I will Provide the images soon. :)#ApexLedgends #apexlegendsmobile
Note : these are just leaks , so chill

— Apex Legends Mobile Leaks (@playapexmleaks) June 22, 2022
As proof, they also posted an image from an unknown build of Apex Legends Mobile which shows a Loba skin but that is clearly marked as Revenant. Another user explained that the Loba skin is merely used as a placeholder as the Revenant model doesn't currently exist in the mobile game.
yeah! pic.twitter.com/XbqRmX665q

— Apex Legends Mobile Leaks (@playapexmleaks) June 22, 2022
The leaker also claims that these new additions will be added in a Season 1 update but this seems to go against the update schedule with Apex Legends Mobile which looks like it will be following the mainline game's Legend release cadence which introduces a new Legend with every new season.
Thankfully, Apex Legends Mobile's seasons are much shorter than the mainline game, and if Revenant is the next Legend to be released that means he will likely be available with Season 1 which is expected to be released in mid-July. Though maybe our leaker is right and we will get it before? We'll need to wait and see.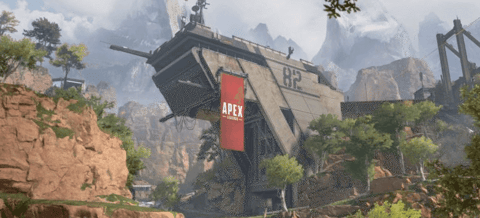 The leaker also expects a raft of bug fixes and optimizations as well as new Emporium skins and Seasonal Store skins which means plenty for players to get their teeth into in the coming weeks.
For more Apex Legends Mobile news and guides, check out: