Loba joins Apex Legends Mobile for Season 1. Learn the start time, all the upcoming changes, and more in our explainer.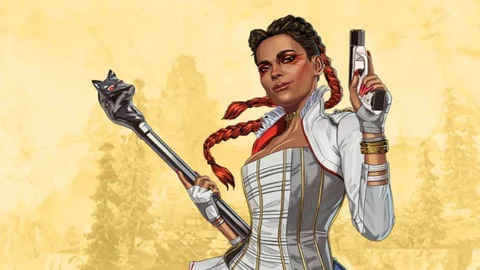 Apex Legends Mobile is wasting no time in expanding its roster of playable characters as Season 1 is set to introduce Loba to the ten Legends already available in the game.
A popular Legend in the mainline game, Loba is the ultimate looter capable of seeing loot through walls and teleporting it to her. She also has a get-out-of-jail free card with her Tactical, Burglar's Best Friend, which allows her to teleport away from danger.
Players can expect much more in Apex Legends Mobile Season 1 including a brand new battle pass, a new weapon, and much more. If you want to learn more, keep reading.
Apex Legends Season 1 - Release Date
At the game's global launch, Apex Legends Mobile's opening season began. This opening season is set to end on Wednesday, June 15 which will also mark the start of Apex Legends Mobile Season 1.
Alongside Loba, a new battle pass, events, and possibly a new weapon are expected to be added to the game.
Apex Legends Season 1 - Cold Snaps Battle Pass
The theme of the season is already known thanks to a teaser trailer that has leaked. Called "Cold Snaps", the Season 1 Battle Pass boasts a series of winter-themed cosmetics like this "Ice Climber" Legend skin for Octane.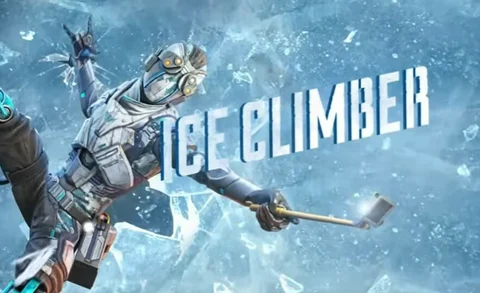 Alongside Legend skins, there are also player titles, weapon skins, Flux, and Mission Cards among many other items for players to unlock.
Featuring both free and paid tracks, the Battle Pass will cost 799 Apex Coins (approx. $7) and can be purchased from the in-game store. There is also a Battle Pass Plus (1599 Apex Coins) which comes with exclusive rewards and an 80% Battle Pass XP boost.
Loba Joins Apex Legends Mobile In Season 1
Loba, who came to Apex Legends in Season 5, will be going mobile. This was known, as the Diamonds In The Snow event, which runs until June 15, teased her arrival.
Loba is the ultimate loot gatherer, with two separate abilities that take the pain (and importantly time) out of looting. She arrives with the following abilities:
Tactical: Burglar's Best Friend – Teleport to hard-to-reach places or escape trouble quickly by throwing your jump drive bracelet.
Passive: Eye for Quality – Nearby Epic and Legendary loot can be seen through walls. The range is the same as the Black Market Boutique.
Ultimate: Black Market Boutique – Place a portable device that allows you to teleport nearby loot to your inventory. Each friendly or enemy Legend can take up to two items.
She will likely prove a popular Legend and one which any trio would be happy to have on their team. Capable of helping get an entire squad outfitted with the game's best weapons and items, as well as having that all-important teleport Tactical make her a powerful force in the right hands.

Apex Legends Mobile Season 1 Patch Notes
The full patch notes for Apex Legends Season 1 Cold Snap have now been released.
Legend Progression
Play Loba and unlock her unique legend progression perks to steal the win from the competition. You can find Loba in the shop or at level 25 of the Battle Pass. Some of Loba's perks include the ability to gain extra loot from crates and even steal her squadmates' banners!
Hop into the game to explore everything Loba and her perks have to offer!
New Limited Time Mode
Armed and Dangerous: Shotguns and Snipers only - Up close or from afar, there is no middle ground.
Town Takeover: The Climatizer
Winter Warfare has taken over World's Edge. The climatizer will turn off and on during the course of a match covering parts of World's Edge with snow! Drop into Worlds Edge for frosty rewards! When the Climatizer is on, check your mini-map for Frosted loot boxes. Collect diamonds from frosted-over loot boxes and foes alike to spend on rare items in the seasonal shop!
Keep your eyes peeled for Snow Grenades, a new throwable item that damages and slows enemies when it explodes.
Seasonal Shop
Collect Diamonds to spend in the brand new seasonal shop! Diamonds can be found in loot boxes during a match, on your opponents when eliminated, and can be earned by completing missions!

BP Change
Since the release of the Prime Time Battle Pass, we have received an astounding level of support. We are continuously doing our best to review your feedback and optimize the Battle Pass experience.
To express our gratitude, we will be providing the following rewards to players who purchase the Prime Time Premium or Premium Plus Battle Pass prior to the launch of Cold Snap:
50 Syndicate Gold
1 Syndicate Pack
These rewards will be provided following the launch of Cold Snap and will be sent via in-game mailbox so be on the lookout!
Also, starting from the launch of the season, 800 Syndicate Gold will be provided with the completion of the Cold Snap Premium or Premium Plus Battle Pass.
Thank you Legends for supporting Apex Legends Mobile!
Weapon Balance
Improved hip-fire accuracy and lowered horizontal recoil of fully automatic weapons (Including Assault Rifles, SMGs, LMGs & Pistols).
BUG FIXES AND IMPROVEMENTS
Optimized Wraith's base visuals
Fixed an issue where players were unable to adjust the auto ammo pickup settings for the Peacekeeper
Adjusted several replicator spawn locations
Fixed several spots on Worlds Edge where players would get stuck or blocked on the terrain.
Fixed an issue where Mirage players would experience lag when taking out a weapon after activating their ultimate ability.
Fixed the slow-down effect of Fade's ultimate ability if he left the game
Fixed Octanes Incorrect VO callouts when using his jump pad