Apex Legends Mobile Season 3: Champions is set to introduce Ash, the first signature weapon, map rotations, and a host of new features.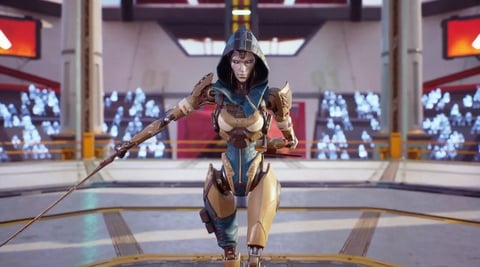 Apex Legends Mobile is going through a rough patch. Poor communication from the developers and their treatment of content creators have put the game's progress under the spotlight, with many in the community unhappy with the game's current offering.
That's why the Season 3 update has a lot riding on it, as there is a feeling that it is reaching a make-or-break point for Respawn Entertainment's mobile battle royale, especially as the hype grows for rival battle royale Call of Duty: Warzone Mobile.
We know now that Season 3 of Apex Legends Mobile will be called 'Champions', and the rumors were true, with Ash set to join the roster of legends available in the game.
Players will also be able to get their hands on a new type of 'signature weapon', with Fade first in line to get this unique and upgradable melee.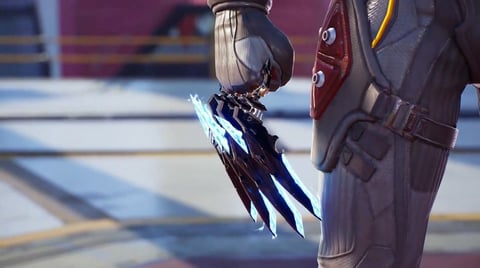 The developers have also answered criticisms regarding the map, introducing a map rotation system, with both Kings Canyon and World's Edge being playable throughout Season 3.
There is a whole lot more to unpack in what is the biggest update since the game launched back in May; if you want to learn more, including the release date, all the details are below.

Apex Legends Mobile Season 3 - Release Date
With the release of the official launch trailer, we now know the release date for Apex Legends Mobile Season 3: Champion, with the update scheduled for release on October 19 at 12 am UTC.
New Legend - Ash
Ash, one of the mainline game's most powerful offensive legends, is set to join Apex Mobile.
Ash, real name Dr. Ashleigh Reid, is a troubled figure with an interesting backstory.
She takes her current form after she 'died' in a lab that self-destructed. A lab she was only in after a group of mercenaries sent her there to steal an experimental energy source.
After the explosion, her brain was inserted into a simulacrum shell, creating a battle of personalities between the "cold, perfectionistic, power-hungry" Ash and the humanity of Ashleigh Reid.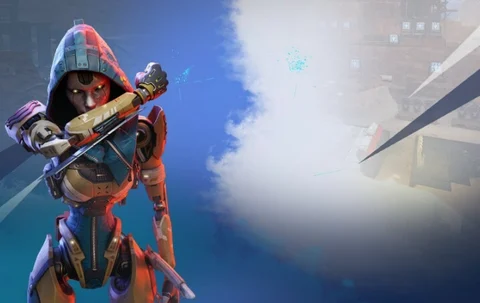 But none of that is incredibly important; she is now in the Apex Games and boasts a series of offensive powers that make her a very tricky opponent to come up against. And one which, once you master her various abilities, can make you a true predator.
Here are her abilities and perks:
Passive:
​​Marked For Death

Ash's map shows the location of recent deathboxes and marks surviving attackers.
Tactical:
Arc Snare

Throw a spinning snare that damages and tethers the first enemy that gets too close.
Ultimate:
Phase Breach

Tear open a one-way portal to a targeted location.
Legend Perks:
Spoils of War - Death box icons appear on the map and as the color of the highest tier loot inside.
Enhanced Hunting - After three death box extractions, your Data Knife reveals more information. After six, periodically see the killer's team on your map.
Red-Handed Reveal - The first time an enemy uses a scanned death box, their location will be pinged.
Instigator's Precision - You can adjust the throw trajectory of Arc Snare, but the throw speed is reduced.
Enduring Trap - Arc Snare persists after being thrown but can be destroyed.
Shadow Step - Phase Breach can be reactivated within seven seconds of its first use, but the ability's distance is halved.
Battle Adaptation - Using your Finisher adds 100 points to your EVO Shield.
Deadly Momentum - Using your Finisher reduces your Ultimate's cooldown by 30%.
Mag Subscription - Using your Finisher refills the ammo of your active weapon and increases reloading speed for eight seconds.
Map Changes
While we are not getting Olympus in Apex Mobile Season 3, the developers have listened to the criticisms regarding the unpopular Kings Canyon and the fact that, for three months, it was the only playable battle royale map in the game.
Going forward, maps in both casual and ranked playlists will be on rotation, swapping between Kings Canyon and World's Edge every two hours.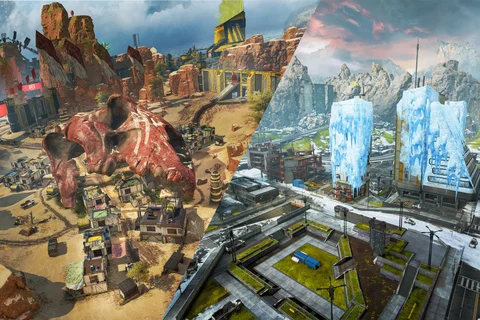 Kings Canyon is also set for a number of changes, with the addition of a new floating Coliseum found above the Shattered Forest POI.
The Coliseum can be accessed by skydiving in or taking a zipline from below. Once inside, players can activate a control panel that will alert the lobby that they are accepting a duel.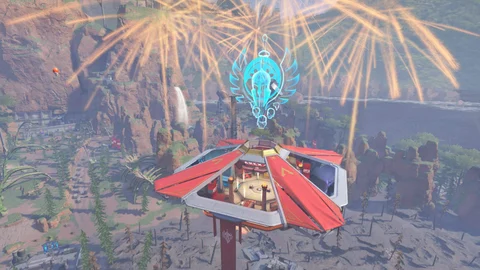 Each player you kill within the Coliseum will reward you with loot. The more kills you rack up, the greater the prize.
In other game modes, the maps will rotate between Thermal Station, Artillery, and Pythas Block 0.
Signature Weapons
One of the most exciting new additions to Apex Mobile is signature weapons.
These upgradable melee weapons will be unique to each legend, with Fade the first to get one, which will be called the Constellation.
Fade's signature weapon has six levels with two deadly forms, both of which can be seen in the launch trailer.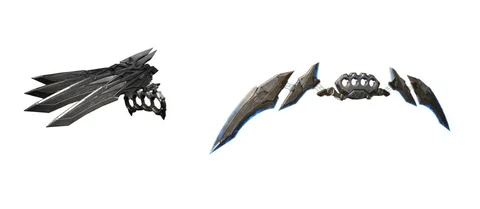 Players will be able to unlock the Constellation by playing missions and earning Signature Merits or by buying Signature Tributes during special events.
Players will also be able to customize the Constellation with visual effects and textures.
Battle Pass
Season 3: Champions will have a new battle pass with plenty of rewards, whether you are willing to purchase the premium pass or not. In total, the Champions battle pass will have 50 tiers of rewards.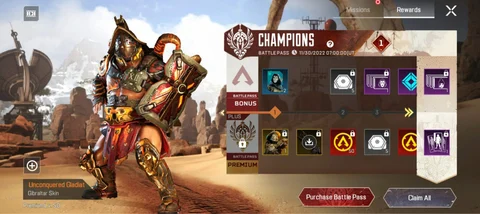 The Premium Battle Pass costs 799 Syndicate Gold (approx. $7 USD), while there is also the option of purchasing the Premium Battle Pass Plus, which costs 1599 Syndicate Gold ($15 USD) and will give you a Season-exclusive Avatar Frame and will instantly unlock the first ten tiers of the rewards.
Those that purchase the Premium Battle Pass Plus will also gain 80% more battle pass XP.
Ranked Changes

Starting in Season 3, legend perks will be available in the game's ranked mode, and the in-game UX will be given an overhaul to make the experience more understandable for players, showing both the rewards on offer and better explaining the ranked entry costs.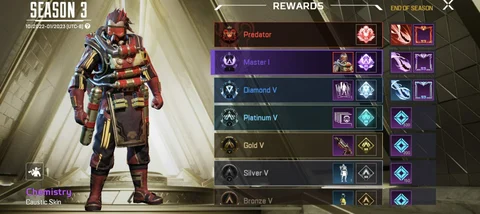 There are plenty of other changes, including new events such as the Halloween event and faction missions; we will go over them in more detail after Season 3's launch.
There are also a number of weapon and legend balance changes which you can check out here.
Until then, why not check out our other Apex Legends Mobile news and guides: