After appearing in a test build a couple of months again, the Olympus map is finally set to arrive in Apex Legends Mobile Season 4.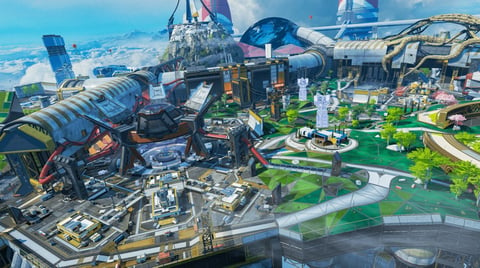 The Olympus battle royale map is set to be added to Apex Legends Mobile in Season 4, claims one of the game's most prominent data miners.
Almost four months since its test build appearance, it now appears likely Olympus will land next season, with references to the map discovered in the most recent publically available version of the game.

Apex Mobile Season 4 Leak:

Olympus POI's, minimap and loading screen pic.twitter.com/yU0BypyLAt

— TheMobileBot (@themobilebottt) December 5, 2022
Alongside a list of Olympus POIs, the data miner also found files that relate to a "gravity elevator" that will appear on the map.
Apex Mobile Season 4 Leak:

Strings for Olympus "Gravity Elevator". I assume this is maybe the low gravity area footage we saw from the early Season 3 build? Doesn't look like an "elevator" to me, but who knows. pic.twitter.com/9To3KyI8dH

— TheMobileBot (@themobilebottt) December 5, 2022
Whether Olympus will join Kings Canyon and World's Edge or replace one of them in the rotation is not yet known. What is clear, though, is that fans of the title will be pleased that the devs are hard at work to fix one of the game's main criticisms - the lack of maps.

When the game launched in May of this year, World's Edge was the only map available in the game's battle royale mode. In July, that was replaced with Kings Canyon, and for over four months, that was the only map available.
That was the case until October and the release of Season 3: Champions, when a map rotation system was introduced, which saw Kings Canyon and World's Edge rotate every hour.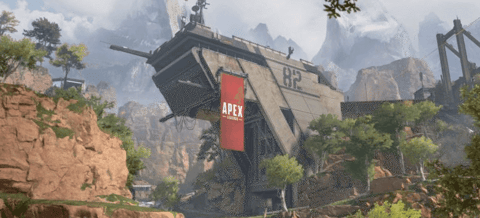 While the arrival of Olympus is good news, it, unfortunately, won't be with us before the holiday season, with the release of Season 4 not expected until the second week of January.
It might prove worth the wait. Leaks suggest Horizon, a powerful and popular offensive legend in the mainline game, will be added in Season 4, alongside a brand new signature attachment for either Wraith or Octane.

For more Apex Legends Mobile news and guides, check out: