You can earn free Wild Cards in this limited-time Asphalt 9 contest.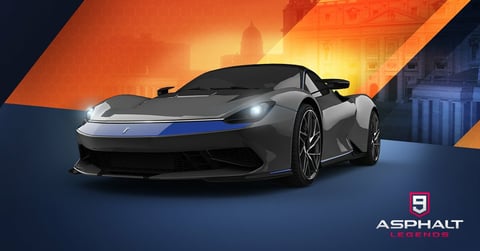 Gameloft will be giving away 46 Wild Cards to five lucky players in a special limited-time contest. Wild Cards are a powerful item that was added to Asphalt 9 in the Around the World update. It allows you to quickly unlock or upgrade cars.
So this contest will be a welcome boost for any player. It started on November 8 at 5 pm GMT and will end on November 14 at 5 pm GMT. Winners will be picked randomly, but you will need to meet a set of conditions before you will be eligible to potentially receive the rewards.
There are six conditions in total. The more you complete, the higher chance you have of being picked as a winner. Here are all the conditions:
Submit your Player ID here
Submit the platform you're playing Asphalt 9 on here
Follow the Asphalt 9 Twitter
Join Asphalt 9's Discord server
Retweet this Tweet
Post a Tweet saying which country you are currently playing Asphalt 9 from.
Sounds simple enough, right? You can find all the minor details for this contest here.
Stay up to date with the latest Asphalt 9 news and guides: