Here's a complete overview of all the buffs and nerfs introduced in the Brawl Stars balance changes for June 2023.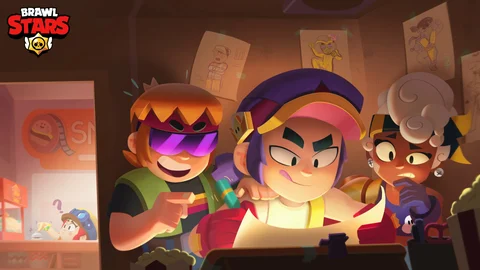 What an exciting past fews months it has been for Brawl Stars! The game has undergone a massive transformation after the introduction of Bling, the addition of Maisie, and the May balance changes after Season 18 was launched.
Now, Brawl Stars has geared up for another round of changes. Starting with Hank - a new Epic brawler - who will be making his way to the roster selection soon. On top of that, the devs have introduced another set of balance changes which has recently been implemented in the game.
As usual, they include a variety of buffs and nerfs that target certain brawlers inhopes of re-balancing the meta and creating new gameplay strategies. We'll take a look at all of them below.
Brawl Stars Balance Changes (June 2023) - All Buffs And Nerfs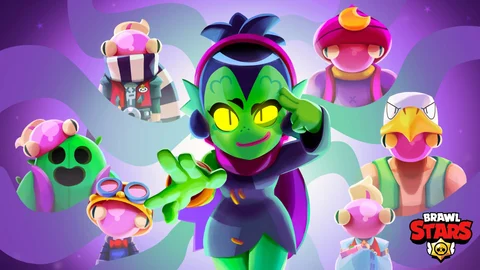 As mentioned earlier, a mix of buffs and nerfs was introduced in the June balance changes. 8-Bit, Mortis, Tara, and Willow were buffed. Meanwhile, Ash, Bea, Janet, Max, Meg, Penny, Shelly, and Surge were nerfed.
Here are the balance changes in detail:
Brawler
Balance Changes
8-Bit

Base HP increased from 4,800 → 5,000

Ash

Base HP decreased from 5,400 → 5,200

Bea

Super charge increased from 3 ammo → 4 ammo

Janet

Drop the Bass (Gadget) turret HP decreased from 1,500 → 1,000
Drop the Base (Gadget) turret HP decay increased from 50 → 100
Base damage decreased from 1,000 → 940
Hits to Super increased from 6 → 7

Max

Max HP decreased from 3,200 → 3,000
Damage decreased from 340 → 320
Hits to Super increased from 13 shots → 14 shots

Meg

Mecha HP decreased from 4,000 → 3,700
Jolting Volts (Gadget) healing decreased from 450 → 300

Mortis

Basic damage increased from 900 → 940

Penny

Salty Barrel (Gadget) HP decreased from 2,000 → 1,500
Base HP decreased from 3,400 → 3,200

Shelly

Shell Shock (Star Power) slow decreased from 4.5 seconds → 2 seconds
Base HP decreased from 3,800 → 3,700

Surge

Power Shield (Gadget) duration decreased from 5 seconds → 2 seconds
Power Shield (Gadget) damage reduction decreased from 80% → 50%

Tara

Basic damage per card increased from 440 → 480
Cards to Super decreased from 12 → 11

Willow

Mind-controlled enemies now do not charge their super from damage dealt when mind controlled by Willow
Super range increased from 23 → 25
Willow now takes 25% less damage when mind-controlling an enemy

For more Brawl Stars news and guides, check out: