Here's an overview of all the maps in rotation for Season 17 of Brawl Stars.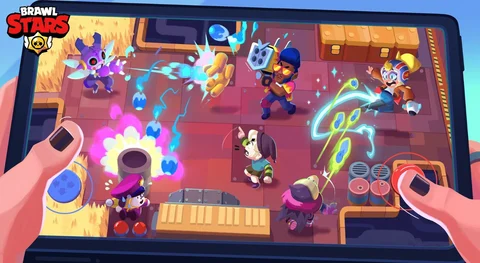 As usual, a new season in Brawl Stars means a new set of maps in rotation for the various game modes. However, Season 17 will be a slightly different one compared to what we're used to.
This is mainly due to the debut of Duels and Basket Brawl as permanent Trophy game modes - a shift from their previous seasonal status. The devs have also designed unique new maps for them.
On top of that, indestructable walls have been reintroduced back to the game. They'll be present in the older maps and will be a welcome sight for many OG Brawl Stars players.
That being said, let's dive into all the maps in rotation forSeason 17.
Brawl Stars - Season 17 Map Rotation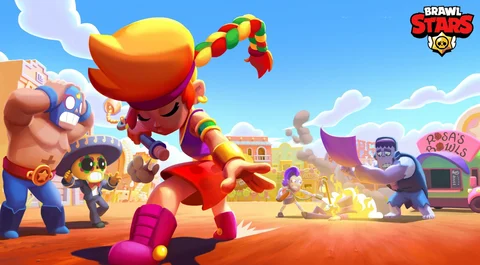 In Brawl Stars, the maps in rotation differ between casual and competitive modes.
The difference is that the map pool for the competitive mode is smaller than that of the casual mode.
Here are the maps in rotation for casual mode:
Game Mode
Maps
Basket Brawl

Dancing Roof (new)
Basket Fort (new)
Iron Curtain (new)
Green Meadows (new)

Bounty

Layer Cake
Temple Ruins
Dry Season
Shooting Star
Canal Grande
Crossroads (new)
Nowhere to Hide (new)
Iron Standoff (new)

Brawl Ball

Backyard Bowl
Pinhole Punt
Sneaky Fields
Super Beach
Beach Ball
Field Goal
Circular Motion (new)
Iron Corridor (new)

Duel

Iron Core (new)
Grim Island (new)
Four Lakes (new)
Mogura Tataki (new)

Gem Grab

Crystal Arcade
Double Swoosh
Gem Fort
Hard Rock Mine
Minecart Madness
Acute Angle
Four Doors (new)
Solid Center (new)

Heist

Bridge Too Far
Hot Potato
Kaboom Canyon
Pit Stop
Safe Zone
Cover Crowd
Offset Heist (new)
Center Control (new)

Hot Zone

Parallel Plays
Ring of Fire
Dueling Beetles
Open Zone
Split
Triumvirate
Rush Hour (new)
Iron Cover (new)

Knockout

X Marks the Spot
Goldarm Gulch
Belle's Rock
Out in the Open
Flaring Phoenix
Flowing Springs
Healthy Middle Ground (new)
Step by Step (new)

Showdown

Skull Creek
Scorched Stone
Rockwall Brawl
Feast or Famine
Acid Lakes
Double Trouble
Hard Limits (new)
Lush Poles (new)
Here are the maps in rotation for ranked mode. Note that this will only affect those in the Club League and Power League.
Game Mode
Maps

Bounty

Canal Grande
Shooting Star
Nowhere to Hide

Brawl Ball

Beach Ball
Pinhole Punt
Iron Corridor

Gem Grab

Hard Rock Mine
Double Swoosh
Acute Angle

Heist

Kaboom Canyon
Safe Zone
Center Control

Hot Zone

Split
Ring of Fire
Iron Cover

Knockout

Flaring Phoenix
Out in the Open
Belle's Rock
Stay up to date with the latest Brawl Stars guides: