First introduced in Season 6, the KSP 45 submachine gun has found plenty of fans, and a suspected "shadow buff" in Season 7 has made it even better.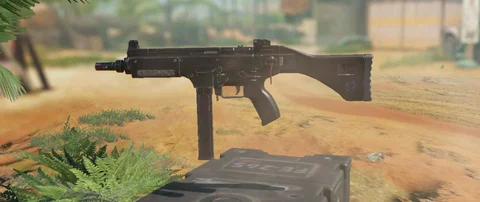 Anyone who regularly plays Call of Duty: Mobile will tell you, submachine guns dominate the meta.
For a long time, that has meant the CBR4 or MAC-10 - two fast-firing, low-recoil SMGs that embodied the idea of "melting" opponents.
But, with those two SMGs nerfed in the weapon balance changes and competing SMGs buffed, other guns are now up for consideration for the best SMG in COD: Mobile.
One such weapon is the KSP 45. First introduced in Season 6, the KSP 45 SMG is having a surprising purple patch. Thanks in part to a recent "shadow buff" improving its overall performance.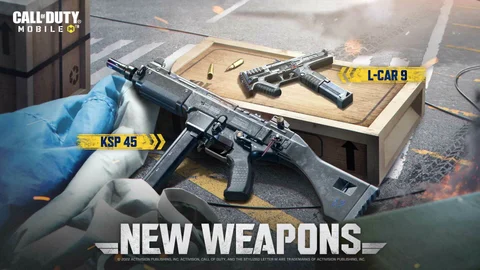 But what is the best loadout for the KSP 45 in COD: Mobile Season 4? Our gunsmith guide reveals all.
Best KSP 45 Loadout In COD: Mobile Season 4
The KSP 45 is a favorite of the game's professionals, and while not everyone will get on with the gun's burst-fire mode, in the right hands, it is absolutely devastating.
With better-than-average range (for an SMG) and strong damage output, land those three shots, and your target is more than likely to find themselves on the ground.
That doesn't mean you can just grab one and go; getting the optimal loadout is key to maximizing its strengths and rounding out its weaknesses.
Thankfully, we have, what we consider, to be the best KSP 45 loadout for COD: Mobile Season 4.
Barrel: 10.5″ Task Force Barrel
Stock: Light Weight Stock
Underbarrel: Striker Foregrip
Ammunition: Extended Mag A
Rear Grip: Rustle Grip Tape
This loadout makes the KSP 45 a great all-rounder, improving its range and mobility.
The 10.5" Task Force barrel increases the gun's effective range meaning it can compete even with assault rifles.
The Light Weight Stock and Rustle Grip Tape help improve mobility and ADS speed, while the Striker Foregrip serves a similar function. These three attachments are key if you are coming from the MAC-10 or CBR4 with the base KSP 45 feeling like a tank compared to those nimble SMGs.
An Extended Mag is almost a given, helping keep you in the action for longer. Key when your modus operandi will be getting up close and personal.
For more COD: Mobile news and guides, check out: