We'll be going over all the rewards you can get in the 'Light Up The Dark Ages' season of Clash of Clans.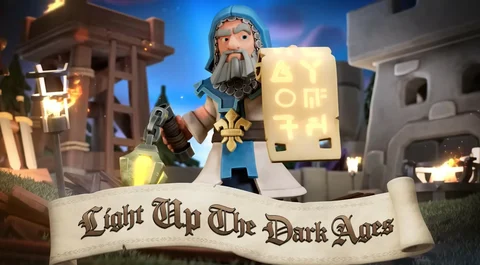 We're time-traveling into the past with the latest Clash of Clans season. Titled 'Light Up The Dark Ages', we'll be embracing our medieval history with a whole new set of Hero skins, themes, and - you guessed it - Season Pass.
As usual with any new season, there are challenges that you can complete to earn Challenge Points. These will help you climb the many reward tiers in the Season Pass. There are two types of Season Passes: the free Silver and the exclusive Gold.
You'll need to climb these tiers if you want to unlock rewards such as Magic Items, currencies, Gems, and other in-game goodies. Bear in mind that this season will only be available in Clash of Clans between April 1 and May 1, so be sure to claim your rewards before they expire.

Clash Of Clans April 2023 Season - Season Pass Rewards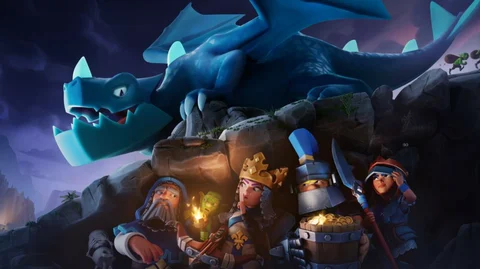 As we mentioned earlier, the Season Pass is divided into two versions: Silver and Gold. The Silver Season Pass is available to you by default, however, you'll need to pay USD $4.99 to access the Gold Season Pass. Needless to say, the latter will offer better rewards than the former.

Regardless of the one you have, we'll be taking a look at all the available rewards in the April 2023 Season Pass:
| | | |
| --- | --- | --- |
| Challenge Points Needed | Silver Pass Rewards | Gold Pass Rewards |
| 40 | | Dark Ages Warden skin |
| 80 | 1,000,000 Elixir | 1 Gem Donations |
| 120 | | 10% Research Boost |
| 160 | One (1) Resource Potion | 10% Builder Boost |
| 200 | | 10% Training Boost |
| 260 | 1,000,000 Gold | Bigger Season Bank |
| 320 | | One (1) Rune of Builder Elixir |
| 380 | 1,000,000 Builder Gold | Two (2) Training Potions |
| 440 | | One (1) Rune of Elixir |
| 500 | 1,000,000 Builder Elixir | One (1) Book of Fighting |
| 580 | | One (1) Research Potion |
| 660 | One (1) Power Potion | Six (6) Wall Rings |
| 740 | | Bigger Season Bank |
| 820 | One (1) Hero Potion | One (1) Clock Tower Potion |
| 900 | | 15% Research Boost |
| 980 | 10,000 Dark Elixir | 15% Training Boost |
| 1,060 | | 15% Builder Boost |
| 1,140 | 2,000,000 Elixir | One (1) Book of Heroes |
| 1,220 | | One (1) Rune of Dark Elixir |
| 1,300 | 500 Capital Gold | Bigger Season Bank |
| 1,400 | | One (1) Book of Spells |
| 1,500 | 20,000 Dark Elixir | One (1) Shovel of Obstacles |
| 1,600 | | One (1) Builder Potion |
| 1,700 | 1,000 Capital Gold | 20% Builder Boost |
| 1,850 | | 20% Training Boost |
| 2,000 | 2,000,000 Gold | 20% Research Boost |
| 2,150 | | Bigger Season Bank |
| 2,300 | 1,500 Capital Gold | 3,000 Capital Gold |
| 2,450 | | Two (2) Resource Potions |
| 2,600 | One (1) Book of Heroes | One (1) Rune of Gold |
For more Clash of Clans news, check out: