Rumors say that Supercell may be shutting down Clash of Clans in 2022. That's a big surprise considering how well the game is doing. So, is there any truth to these rumors? Let's find out...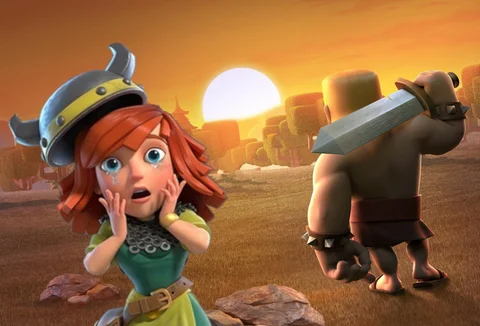 The internet's rumor mill never ceases to produce its "breaking news" or "leaks." The latest rumor to come out of the mill is that Supercell is planning to close its massively popular mobile game, Clash of Clans. This would be a shock considering how well the game is doing after years of regularly scheduled updates that level up the game and not to mention its growing player base.

There's only one thing we need to know: are the rumors true? What will we do without our village customization and daily wars between Clans?

Will Clash Of Clans Shut Down In 2022?
The short answer is no. Supercell will NOT be shutting down their decade-old and incredibly successful mobile strategy game in 2022 or any time soon for that matter. You've been successfully bamboozled by the internet rumor mill once again. It all started with this tweet:
Hey Chief! Just a reminder that after the next update we'll stop supporting devices running on versions lower than iOS 11 + Android 5.0. Also, Facebook Login will expire soon - please connect with your Facebook Friends through Supercell ID! More info here:https://t.co/O8Hmdz8Yj2

— Clash of Clans (@ClashofClans) February 8, 2022
What happened is that the new update at the time will mean that Clash of Clans will not be able to be supported by devices with iOS 11 and Android 5.0 or lower. On top of that, Facebook Login will expire. The only way that Clashers can save their game progress and connect with other friends would be to join with their Supercell ID.
Unfortunately, many people took these changes as a sign that Supercell is gradually slowing down its operations regarding the game. But this couldn't possibly be further from the truth as the devs continually release new content regularly.

What Is The Future Of Clash Of Clans?
As we said before, Supercell has continued to produce new content for the game regularly. Over the years, Clash of Clans has seen new skins, heroes, village layouts, and game modes. The developers released huge news that has shaken up the game with Clan Capital. The latest release in Clash of Clans was the Summer Queen skin:
That being said, Clash of Clans is going nowhere. It's here to stay at the very top of the best mobile games out there.

Stay up to date with the latest Clash of Clans news and guides here: