Here's a complete overview of the best Trophy Road decks in Clash Royale during February 2023.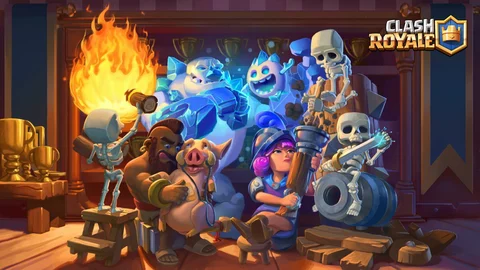 Trophy Road is often known as a casual mode in Clash Royale. But, if we're being honest, it is anything but casual. The game mode is just as competitive as the ranked mode because it can be somewhat difficult to climb.
With that in mind, we've put together the best decks that you can currently use in Clash Royale Trophy Road. Arguably, they're mostly for players near the end of this mode as most of the cards required can only be unlocked in the latter stages of the Trophy Road.
We've taken into consideration the recent February balance changes that buffed and nerfed certain cards.
Best Clash Royale Decks For Trophy Road - February 2023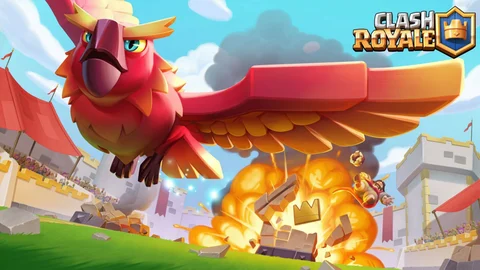 Here are the top 10 best decks you can use on the Trophy Road during February 2023. We've included the deck's win rates, the cards you'll need to build it, and the deck's average Elixir cost:

| | | | |
| --- | --- | --- | --- |
| Deck | Cards | Win Rate | Average Elixir Cost |
| Royal Giant Phoenix Fisherman | Royal Giant, Phoenix, Mother Witch, Lightning, Royal Ghost, Fisherman, Goblins, and The Log | 58.3% | 3.8 |
| Golem DP Phoenix Electro Dragon | Golem, Lumberjack, Phoenix, Dark Prince, Electro Dragon, Tornado, Barbarian Barrel, and Elixir Collector | 57.9% | 4.5 |
| Skeleton King Lava Hound Miner Phoenix | Lava Hound, Skeleton King, Miner, Phoenix, Flying Machine, Skeleton Dragons, Arrows, and Tombstone | 57.5% | 4.0 |
| Royal Giant Phoenix Fisherman | Royal Giant, Phoenix, Lightning, Royal Ghost, Hunter, Fisherman, Electro Spirit, and The Log | 55.3% | 3.6 |
| X-Bow 3.0 Cycle | X-Bow, Knight, Fireball, Archers, Skeletons, Ice Spirit, The Log, and Tesla | 55.0% | 3.0 |
| PEKKA Bandit Electro Wizard Bridge Spam | Battle Ram, PEKKA, Royal Ghost, Poison, Electro Wizard, Bandit, Minions, and Zap | 55.0% | 3.8 |
| Skeleton King Graveyard Ice Wizard Phoenix | Barbarian Barrel, Graveyard, Skeleton King, Phoenix, Poison, Ice Wizard, Tornado, and Tombstone | 53.7% | 3.5 |
| Electro Giant Golden Knight Phoenix Nado | Electro Giant, Phoenix, Golden Knight, Lightning, Bomber, Tornado, Barbarian Barrel, and Cannon | 53.7% | 3.9 |
| Hog Archer Queen Cycle | Hog Rider, Giant Skeleton, Archer Queen, Earthquake, Skeletons, Ice Spirit, The Log, and Cannon | 53.1% | 3.1 |
| Mortar Mighty Miner Poison Phoenix | Mortar, Miner, Mighty Miner, Phoenix, Poison, Goblins, Ice Spirit, and The Log | 52.5% | 3.0 |
Stay up to date with the latest Clash Royale guides: