There are currently a few decks dominating the Trophy Road in Clash Royale during January 2023.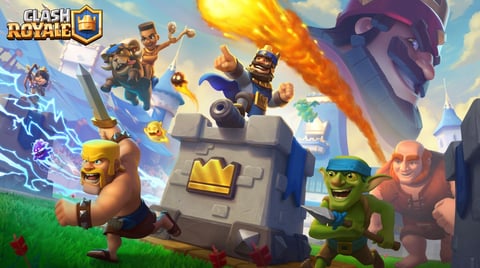 Trophy Road is often known as a casual mode in Clash Royale. But, if we're being honest, it is anything but casual. The game mode is just as competitive as the ranked mode because it can be somewhat difficult to climb.
With that in mind, we've put together the best decks that you can currently use in Clash Royale Trophy Road. Arguably, they're mostly for players near the end of this mode as most of the cards required can only be unlocked in the latter stages of the Trophy Road.
Regardless, we've taken into consideration the recent balance changes, the addition of the new Monk and Phoenix cards, and well as the new Phoenix nerfs.
Best Clash Royale Decks For Trophy Road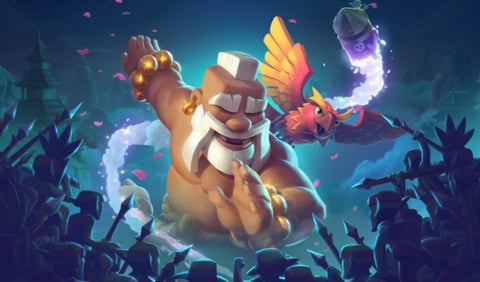 The current meta loves low-cost decks that rely heavily on obtaining the most value from both the Monk and Phoenix. Because of the cards' cheap costs, you can adequately rush your opponents with high-damage troops and powerful spells.
That being said, here are the best decks you can use in Trophy Road at the moment. With the help of RoyaleAPI, we've included the deck's win rates, the cards you'll need to build it, and the deck's average Elixir cost:
| | | | |
| --- | --- | --- | --- |
| Deck | Win Rate | Cards | Average Elixir Cost |
| Royal Hogs Monk Phoenix Firecracker | 62.1% | Royal Hogs, Monk, Phoenix, Earthquake, Firecracker, Goblins, Ice Spirit, and The Log | 3.0 |
| Monk Graveyard Phoenix Zappies | 61.4% | Graveyard, Monk, Phoenix, Poison, Goblins, Zappies, Barbarian Barrel, and Tombstone | 3.5 |
| Monk LumberLooon Phoenix Electro Dragon | 60.1% | Balloon, Monk, Lumberjack, Phoenix, Electro Dragon, Tornado, Freeze, and Barbarian Barrel | 3.9 |
| Golem Dark Prince Phoenix Electro Dragon | 59.9% | Golem, Lumberjack, Phoenix, Dark Prince, Electro Dragon, Tornado, Barbarian Barrel, and Elixir Collector | 4.5 |
| Monk Miner Poison Phoenix | 59.2% | Miner, Monk, Phoenix, Poison, Goblin Gang, Ice Spirit, The Log, and Bomb Tower | 3.1 |
| Mortar Skeleton King Miner Phoenix | 59.1% | Mortar, Skeleton King, Miner, Phoenix, Skeleton Army, Fireball, Goblin Gang, and Dart Goblin | 3.5 |
| Monk Miner Poison Phoenix Cycle | 59.0% | Miner, Monk, Phoenix, Poison, Goblins, Ice Spirit, The Log, and Bomb Tower | 3.0 |
| Electro Giant Phoenix Tornado Pump | 57.7% | Electro Giant, Phoenix, Goblins, Bomber, Mirror, Tornado, Heal Spirit, and Elixir Collector | 3.3 |
| Skeleton King Graveyard Ice Wizard Phoenix | 57.4% | Graveyard, Skeleton King, Phoenix, Poison, Ice Wizard, Tornado, Barbarian Barrel, and Tombstone | 3.5 |
| LumberLoon Double Dragon Bowler Freeze | 56.4% | Balloon, Lumberjack, Inferno Dragon, Bowler, Electro Dragon, Tornado, Freeze, and Barbarian Bowler | 4.0 |
Stay up to date with the latest Clash Royale news and guides: