To unlock the L-CAR 9 in COD: Mobile Season 6 you will need to complete a series of challenges. Here are those challenges and a look at the stats of the game's first machine pistol.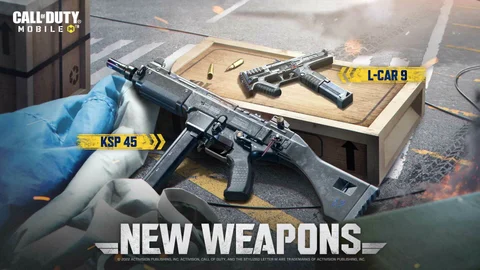 While most of the attention has been gobbled up by the Jackal fighter jet and anti-aircraft gun, weaponry that lends itself more to long-range engagements, it is the much smaller, and less explosive, KSP 45 and L-CAR 9 that could have the biggest effect on the Call of Duty: Mobile meta.
Season 6's two new functional weapons; the KSP 45 submachine gun and the L-CAR 9 machine pistol are two fast-firing, small caliber guns that have plenty of what makes these types of weapons so much fun: personality.
The KSP 45 with its higher-than-average bullet velocity and damage, only slightly let down by its rate of fire, and the L-CAR 9 the very first machine pistol in the game, capable of full-auto fire, it looks like the type of gun that will have creator's detailing their loadouts-that-"melt" - and we can't wait to get our hands on it.
The KSP 45 is available from the outset of Season 6 and through the battle pass, while the L-CAR 9 is introduced later in the season as a reward for completing certain challenges and, thanks to a leaker, we can now reveal what those are.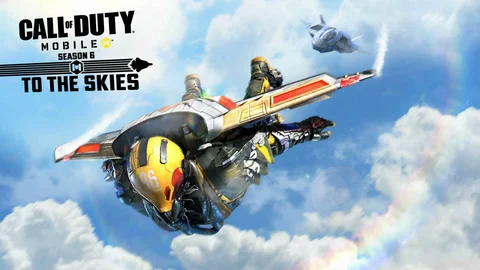 If you are keen to get your hands on the L-CAR 9, and learn our best loadout, keep reading.
When Does The L-CAR 9 Come Out In COD: Mobile Season 6?

Historically in COD: Mobile, the second of the two guns introduced in a season is released as part of a limited-time event falling at approximately the halfway point of the season. Season 6 is kicking off today, COD: Mobile seasons are around a month-long, so the L-CAR 9 should be getting its release event on or around Friday, July 15.
Should be, but it's not, with the L-CAR 9 event being active from the start of the season until August 3. Let's go boys.

How To Unlock The L-CAR 9 In COD: Mobile Season 6 And All Rewards
Unlocking the L-CAR 9 looks relatively and is just one of a series of rewards as part of a, as-yet-unknown, event but thanks to Leakers On Duty, we have the challenges and rewards.
Play five MP matches: 200 credits / 1,000 BP XP
Fire 300 bullets in MP matches: Rank Shield Card / 1,000 BP XP
Use Operator skills ten times in MP matches: CHARM - MC Can / 2,000 BP XP
Use 'Purifier' Operator skill five times in MP matches: KRMR 262 - Vinyl Wrapped / 2,000 BP XP
Kill five enemies with pistols in MP matches: L-CAR 9 / 2,000 BP XP
Kill ten enemies with the L-CAR 9 in MP matches: Special Ops 1 - Pitch Black / 3,000 BP XP
Win three MP matches while equipping the L-CAR 9: Silver Crate Coupon
Grinders will be able to finish these challenges in a sitting, so a month gives you plenty of time to unlock all the rewards offered in this event - something you will likely do even if you don't try.
To unlock just the L-CAR 9 you simply have to kill five enemies with pistols in multiplayer maps. Something very doable in just one game - just remember to get a loadout that actually has a pistol and give yourself the best chance.
Now, let's have a look at the best L-CAR 9 loadout in Season 6.
Best L-CAR 9 Loadout In COD: Mobile Season 6
It is still early days and we haven't quite got our hands on the L-CAR so please do check back with us over the weekend when we will update this page with our thoughts on the best loadout for the L-CAR 9.
Until then, why not check out the weapon balance changes made in Season 6 or what we consider the best guns of the new season?