Season 7 of Call of Duty: Mobile looks like it is getting a new map and a dystopian techno-future theme.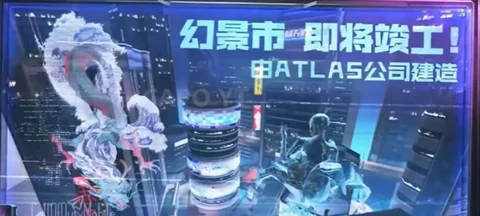 We may only be halfway through Call of Duty: Mobile Season 6 but some are already casting their mind to next season and, thanks to a leaker, we have the inkling of what we can expect in Season 7.
Leaks from the Chinese build of the game reveal a new map set in a futuristic cyberpunk-esque city, all neon lights and corporatism. By and large, the Chinese-language version of the game runs several weeks ahead of the global release meaning such a map and season theme is likely to make its way to gamers everywhere.
COD: Mobile Goes Cyberpunk In Season 7, Claims Leaker
The leak comes courtesy of YouTuber, CAPO YT, and encompasses a number of promotional stills which reveal certain areas of this new map including a transport hub, museum, and a night skyline packed with skyscrapers.
The leaks also make a reference to the Atlas Corporation which featured in Call of Duty: Advanced Warfare. There is also a reference to Vision City which make well be the name of the map.
CAPO makes the point that this map hasn't appeared in any past Call of Duty games and, with this being an entirely new map, if these leaks prove accurate, the whole season will likely carry this futuristic theme.

There is plenty for players to get excited about when it comes to the future of COD: Mobile with the most recent test build marking the return of the beloved Classic Zombies and the debut of the X9 Switchblade SMG from Black Ops 4.
Players won't have to wait long to discover the theme of the season, with its expected release date being August 4.
For more COD: Mobile news and guides, check out: