What is the best SMG in Call of Duty: Mobile Season 8 (2023)? Our tier list reveals all.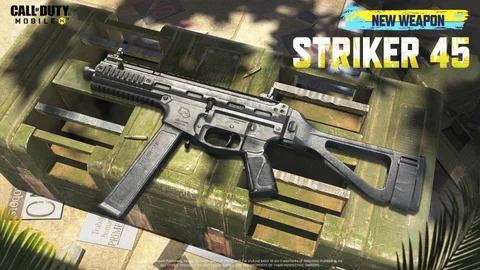 Submachine guns (SMGs) have dominated the Call of Duty: Mobile meta for the best part of a year, with the CBR4, MAC-10, and the PPSh-41 proving too hot to handle.
And while the CBR4 and MAC-10 have been nerfed several times in recent months, with CBR4 getting nerfed even in Season 8 - they have stubbornly remained the best SMGs in the game.

Will that be the case in Season 8: Error 404? To help answer that, we have created an SMG tier list, ranking each from best to worst.
COD: Mobile Season 8 - SMG Tier List
In a broad sense, SMGs are great for close-quarters combat, excelling up to medium range. With low calibers and light bodies, SMGs usually offer little recoil and an extremely quick time-to-kill (TTK).
Most also have many available attachments that allow you to tailor them to your play style.

For several seasons now, SMGs have been the subject of weapon balance changes, with many underperforming guns getting buffs to give greater parity across the weapon class. That means in Season 8, there are plenty of viable SMGs to choose from.

Update: We made changes on September 18, 2023.

In total, there are 23 SMGs in COD: Mobile Season 8. The most recent addition is Stiker 45, which was introduced in Season 7: Heat Wave.
Our SMG tier list will rank the guns from S (the best) to D (the worst) and explain why they've found themselves where they are.
S-Tier
The CBR4 never really came out of the S-tier because, despite its recent nerfs, it's still one of the best SMGs in the game. A high fire rate coupled with little recoil makes it the proto-typical SMG.
In Season 2, its reload time has increased, while the movement speed boost when using the YKM Light Stock has been reduced. Not enough to truly dent its incredible power.
Coming in second is the recently buffed MAC-10, which saw its damage range increased heading into Season 11. This fast-firing SMG is perfect if your play style is to duck and dive out of cover and get as close as possible to your opponent.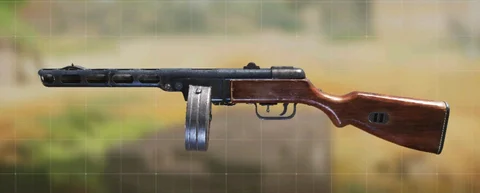 Coming in third is the PPSh-41, which was buffed in the Season 8 weapon balance changes and has proven a top-tier SMG since. Accurate up to the medium range, with low recoil and a high base magazine capacity, the Soviet-era weapon can dominate any lobby.
A newer addition in the S-tier is the GKS, which was buffed in Season 2. A favorite of pro players because of its low TTK, though your ability to get the same utility out of it will depend on your skill level.
A-Tier
Striker 45
OTs 9
KSP 45
MSMC
Switchblade X9
Fennec
ARG .556
HG40
The A-tier is particularly populated after the Season 11 weapon balance changes, which buffed a number of SMGs.

The KSP 45 is unlike most other SMGs; its burst fire mode and impressive range make it a great gun for mid-range gun fights - you just have to make sure you land those shots.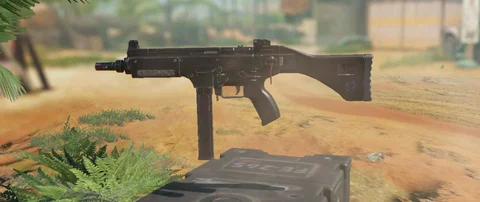 On the other hand, the Switchblade X9 is from the MAC-10 school of SMGs, small, lightweight, and fast-firing. However, it doesn't pack the same punch as the MAC-10, relegating it to the A-tier.

The MSMC was tweaked back in Season 9 with its first range damage increased, but its first range decreased. This means that you will want to close the gap between you and your opponent, certainly more than you previously would have - a good SMG, especially with the right attachments.

The RUS-79U, Fennec, HG40, and ARG .556 all retain their place in the A-tier.
B-Tier
LAPA
Cordite
QQ9
PP19 Bizon
MX9
Razorback
PDW-57
Plenty to choose from in the B-tier, including the recently buffed HG 40 and MX9 and the weapon class's latest addition, the LAPA.
The MX9 is particularly powerful, with increased damage offering more consistent four- and five-shot kills.
The HG40 also received big buffs to its damage range, and it now excels in medium-range duels, offering up a different profile of weapon than is usual in the class.
It is worth mentioning the PP19 Bizon, a very easy-to-use gun with qualities across the board. If you want a jack-of-all-trades, this is the one for you.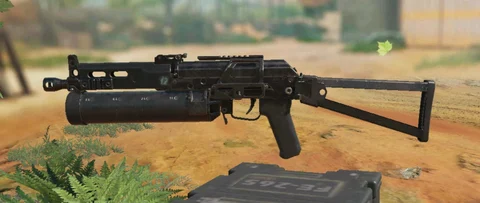 Also buffed back in Season 11, the Razorback and PDW-57 keep their place in the B-tier.
C-Tier
The most interesting SMG here is the Pharo, which was given a rework heading into Season 8.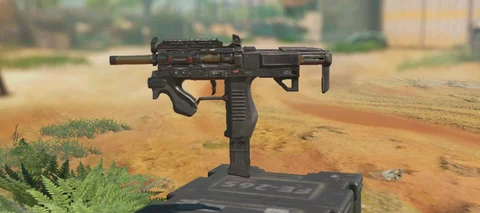 Its damage range has been noticeably reduced, though it does have improved recoil control. It's now much more like a MAC-10, and again, if you like to get up real close, this is a decent option.
D-Tier
Buffed back in Season 8, there is still little reason to pick up the much-derided Chicom. Drop it the first chance you get.
For more COD: Mobile news and guides, check out:
This article contains affiliate links which are marked with [shopping symbol]. These links can provide a small commission for us under certain conditions. This never affects the products price for you.