Pre-registration is set to begin for Call of Duty: Warzone Mobile, with an announcement expected at the COD: Next event.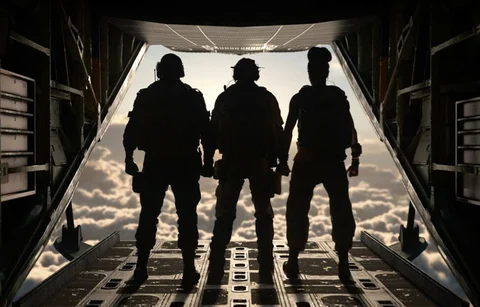 Call of Duty: Warzone Mobile's pre-registration is set to start tomorrow, with an announcement likely coming during the Call of Duty: Next event.
This information comes courtesy of an attendee, one of the over 150 content creators invited to the event, who posted a picture of the 'swag bag' of goodies gifted to those invited.
In amongst COD branded gear, such as a cap, t-shirt, and Crocs (yes, you read that right), was a postcard with "Call of Duty Warzone Mobile" printed on it.
Cositis @CallofDuty pic.twitter.com/v5HEIE7RhY

— FlexZ (@FlexZCoD) September 13, 2022
Under the title of the game is the instruction to "pre-register now". Under that is what looks like a QR code, which the content creator has been smart enough to superimpose a 'heart-eye' emoji over.
This leak, which comes courtesy of MAD Lion's FlexZ, has many in the Warzone Mobile community certain that pre-registration will start during the COD: Next event.
Reportedly, Call of Duty(r): Warzone(tm) Mobile pre-registrations will start right after COD NEXT event on 15th September. pic.twitter.com/q8HfzKJvlD

— Call of Duty: Warzone Mobile (@PlayWZMobile) September 14, 2022
What Else Can We Expect From COD: Next?
Warzone Mobile is one of three game's that is set to be given a full unveiling at COD: Next, with the other two being Modern Warfare 2 and Warzone 2.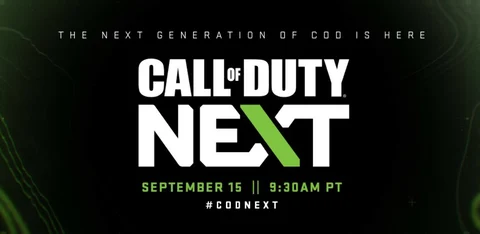 Modern Warfare 2 is set to get the most airtime during the event, but most will be tuning in for news about Warzone 2 and Warzone Mobile, with anticipation of what comes next for one of the world's biggest battle royale games ramping up.
Some of the surprises may already have been spoiled, though, as a number of leaks around Warzone Mobile have surfaced in the past week, thanks in part to Activision's moves to publicize the title.
We've learned that Warzone Mobile will support 120-player lobbies and offer up cross-progression with presumably MW2 and Warzone 2.
It is also looking increasingly likely that Verdansk will return for the series' debut on mobile platforms. It was the map featured in closed alpha tests, and a number of promotional images released in the build-up to COD: Next have featured the iconic map.
Official Call of Duty(r): Warzone(tm) Mobile YouTube channel art shows a major section of the original Verdansk map. pic.twitter.com/wkeVOdMdMY

— Call of Duty: Warzone Mobile (@PlayWZMobile) September 13, 2022
COD: Next will take place on September 15, with the livestream kicking off at 9.30 am PT / 12.30 pm EST / 8.30 pm CEST. It will be broadcast on COD's YouTube and Twitch channels.
For more COD: Warzone Mobile news and guides, check out: