This guide talks about how you can unlock the Guardian Scorestreak in COD: Mobile Season 5 (2023).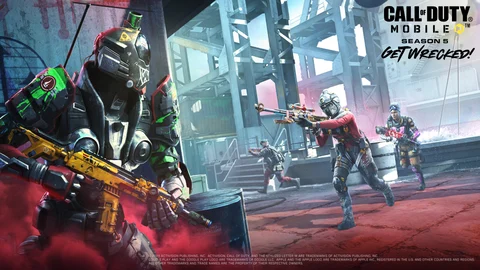 COD: Mobile Season 5 'Get Wrecked' is right around the corner. The update is going to add a plethora of new content, including a new functional weapon, FFAR assault rifle, a new Scorestreak, The Guardian, a brand new map, a ton of weapon blueprints, a new Mythic, and a multitude of other content.
Among them, The Guardian Scorestreak is something that many players might be interested to learn more about as it is one of the few things that affect the gameplay part of COD: Mobile.
Seeing that, we are here with a handy guide on how to unlock, equip and use The Guardian Scorestreak in COD: Mobile.
How To Unlock Guardian Scorestreak In COD Mobile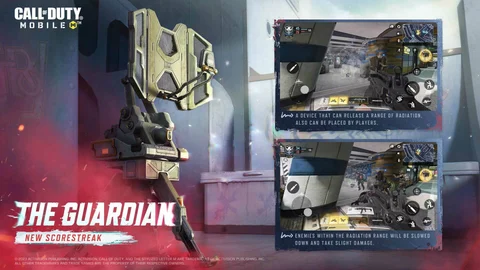 In COD: Mobile Season 5 (2023), you can unlock The Guardian Scorestreak at Tier 14 of the free battle pass.
So, if you want a Scorestreak in the game which can slow down enemy movements while acting like a concussion grenade, you can level up the COD: Mobile Season 5 battle pass, and at Tier 14, you can claim The Guardian Scorestreak.
How To Equip And Use The Guardian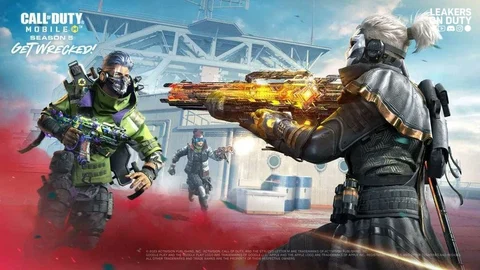 Once you have The Guardian Scorestreak unlocked in COD: Mobile, you can go to your Loadout's Scorestreak section, navigate through the list, select and equip The Guardian Scorestreak.
After that, you can get the score required to activate The Guardian Scorestreak. Once that happens, The Guardian Scorestreak's icon will appear on the bottom side of the game screen.
You can simply tap on the said icon whenever you want to use The Guardian Scorestreak. That said, once the said Scorestreak is placed, it will release radiation within a set range where the enemies within will be slowed down, will have distorted vision, and lose slight HP.
At Tier 14, get the new Guardian Scorestreak, a placeable device that emits radiation in a cone — this slows enemy movement, distorts their vision, and causes constant low-level damage.
For more on COD: Mobile, check out: