The hype for Call of Duty: Warzone Mobile shows in the huge numbers pre-registering for the title, beating out all of Activision Blizzard's other mobile titles.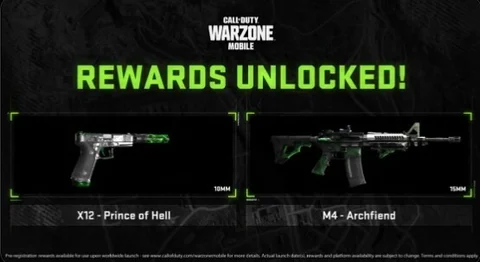 Call of Duty: Warzone Mobile has surpassed 15 million pre-registrations, coming just four days after reaching the five million milestone.
According to Activision Blizzard, who in 2016 purchased King the developers behind mobile hits like Candy Crush Saga, the game is the fastest to reach that milestone in the publisher's history, with the caveat that it excludes the huge Chinese mobile gaming market.
Thank you @WarzoneMobile fans! You've made Call of Duty: #WarzoneMobile the fastest @ATVI_AB and King mobile game to top 15 million pre-registrations and counting

Keep unlocking more rewards along the way, you've got this! pic.twitter.com/fJECa7uk1y

— Call of Duty (@CallofDuty) September 27, 2022
Even excluding China, the number is impressive. Especially when considering that pre-registration is currently only available to Android users through the Google Play Store, with Apple gamers currently unable to do so.
More Rewards Unlocked After Warzone Mobile Surpasses 15 Million Pre-Registrations
With 15 million pre-registrations comes more rewards.
When the game launches globally sometime in 2023, those that have pre-registered will receive two weapon blueprints, the X12 - Prince of Hell and the M4 - Archfiend. That is in addition to the Foe's Flame vinyl and Dark Familiar player emblem that were locked behind the five million pre-registration milestone.

There is one other unknown reward locked behind 25 million pre-registrations. With pre-registration only opening earlier this month and 15 million already surpassed, it likely won't be long until we discover what it is.
If you want to pre-register for Call of Duty: Warzone Mobile, check out our primer for the latest details.
For more Call of Duty: Warzone Mobile news and guides, check out: