We'll show you the best 1v1 Maps in Fortnite creative mode to best test your skills out.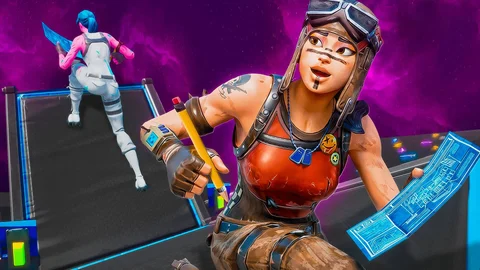 Challenge a friend to a 1v1 in Fortnite's many creative mode maps if you want to find out who's the better player. Ever since the introduction of the creative mode and the emergence of in-game practice arenas, players have been engaging in numerous 1v1 battles.
This trend gained popularity before the first Fortnite World Cup as professional players used it to warm up and increase their chances of winning the grand prize.
1v1 maps have now become essential for skill improvement, and we bring you a selection of the finest battle royale maps for you to try out.
Best 1v1 Maps In Fortnite Creative Mode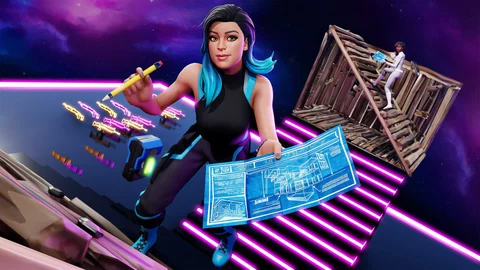 To begin playing in maps in Fortnite creative mode, you'll need to enter the code in the "Island Code" section of Fortnite.
Anyway, here's a look at the best maps you can play with.
1v1 Chapter 3 Weapons Map Code: 5771-9792-3669
This map lives up to its straightforward name, offering exactly what it promises. Select any Chapter 3 weapon, head to the center of the board, and engage in a duel with a friend. It's a no-frills experience, ideal for warming up before seasonal cups or familiarizing yourself.
Enigma 1v1 Build Battles! Mythic Map Code: 8157-0341-1605
For those who crave intense firepower, this map is the ultimate choice. Arm yourself with mythical weapons (or select different rarity levels if preferred) and head to the map's center. Additionally, you have the option to wield timeless favorites like the Pump Shotgun or the Scar.

ZERO 1v1 Build Fight [10P] Map Code: 6232-4881-6009
This map is designed for those seeking to unleash maximum firepower. Equip yourself with powerful mythical weapons (or choose different rarity levels) and make your way to the map's central area. Additionally, you'll have the opportunity to select from a variety of all-time favorites such as the Pump Shotgun or the Scar.

FPS 200+ | 1v1 Map Code: 4154-2792-1713
Experience maximum performance with this straightforward code that pushes your PC or console to its frame rate limits. Prepare to move at unprecedented speeds as everything runs ultra-smoothly on this detail-free map. It's all about you and your opponent, with no distractions.

One Tap Combat Map Code: 6031-6088-2046
Test your true skills on this map where every shot is lethal, resulting in instant death. Regardless of the type or manner of the hit, a single shot is all it takes to take you down, creating an incredibly thrilling experience. This map is particularly appealing to high-skilled players who can showcase their true Fortnite abilities.

For more Fortnite news and guides, check out: