We'll show you the best Bed Wars maps currently available in Fortnite.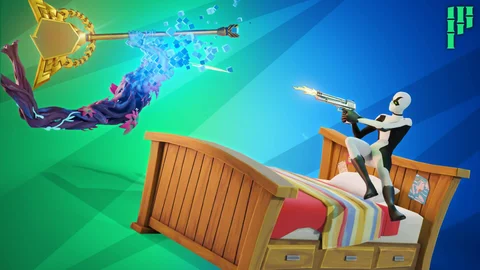 While not as widely recognized as other modes, Fortnite Bed Wars offers loads of exhilarating fun. It offers a unique PvP experience that is originally inspired by Minecraft.
In it, players will have bases where they can acquire items and weapons. The base also has a bed that must be safeguarded. The ultimate objective of this game mode is to be the last one standing. To achieve victory, you must destroy the enemy's bed. As long as their bed remains intact, players can continuously respawn after being eliminated.
Here's a look at the best Bed Wars maps available in Fortnite.

Best Bed Wars Map Codes In Fortnite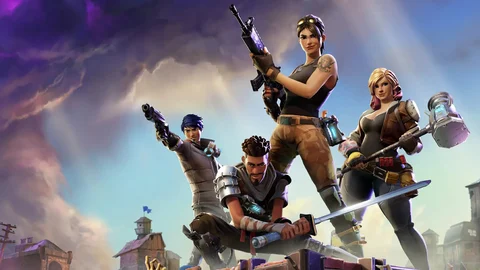 Introducing our handpicked selection of the finest Fortnite Bed Wars Maps. Enter the corresponding code in the 'Island Code' section of Fortnite.
Just a few clicks away, these maps are waiting to challenge your skills and ignite your competitive spirit.
Bed Wars | Map Code: 7551-8943-3391
Experience a classic solo Bed Wars mode designed for beginners. With four players spawning in each corner of the map, strategic gameplay awaits. Explore the enticing middle platform abundant with valuable loot. The ultimate goal? Be the last player with a surviving bed and claim victory.
Troll Bed Wars | Map Code: 9783-9810-3294
This particular Bed Wars map features a unique and engaging element: ventilation ducts that allow players to covertly access their opponent's bed and dismantle it from below. Players have the option to purchase various enhancements such as power-ups, alarms, guards, and shields to fortify their beds. Additionally, supply drops containing special items can be opened to further augment gameplay.

Neon Bed Wars | Map Code: 2993-6716-9031
If you're a fan of the traditional Bed Wars but seeking an added twist, Neon Bed Wars is the perfect choice. This vibrant map accommodates up to sixteen players who can fully immerse themselves in a glowing environment while strategizing to safeguard their beds from opposing forces.

Bed Wars Klombo | Map Code: 4164-3090-6037
In this 3v3 map, instead of defending a bed, players are tasked with protecting a charming Klobo statue. The middle of the map offers opportunities to gather gold coins and materials which can be utilized to purchase weapons. For an additional tactical advantage, players even have the option to employ a helicopter for attacking purposes.
For more Fortnite guides, check out:
This article contains affiliate links which are marked with [shopping symbol]. These links can provide a small commission for us under certain conditions. This never affects the products price for you.