We'll show you the best landing spots that will come in handy during Fortnite Chapter 4 Season 2.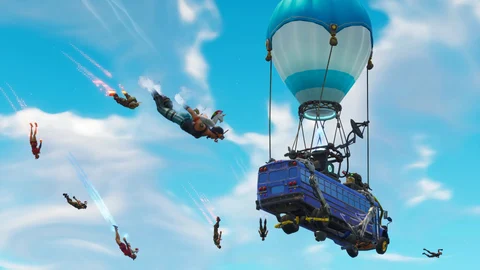 The map in Fortnite has undergone a significant transformation in Season 2. With it, we have fresh locations for players to explore. As always, these sites are teeming with chests and weaponry waiting to be discovered. To kickstart the game on the right foot, it's crucial to find a landing spot that ensures both safety and valuable loot.
Fortnite's landing spots are diverse, and we are here to reveal the safest locations and those with the most lucrative loot. So, without further ado, let's explore the finest landing spots in Fortnite Chapter 4 Season 2.
Best Landing Spots In Fortnite Chapter 4 Season 2

The best landing spots in Fortnite Chapter 4 Season 2 are Steamy Springs, Frenzy Fields, Crude Harbor, Lonely Labs, Slappy Shore, and Brutal Bastion.
Steamy Springs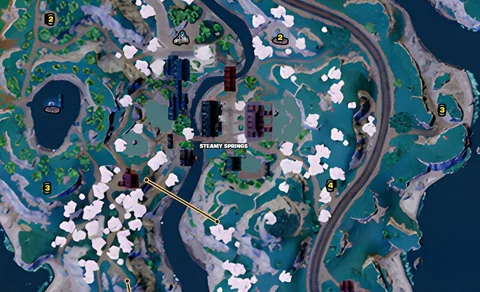 Steamy Springs stands out as a newly introduced location in the Season 2 map. Nonetheless, this area boasts an abundance of valuable loot, with the northern section of the main building consistently housing the powerful new melee weapon called "Kinetic Blade".

Additionally, several hot springs in this locale provide a swift shield recharge option. Should the area become crowded with opponents, you can make a hasty escape using the geysers to the north and quickly take flight.

Frenzy Fields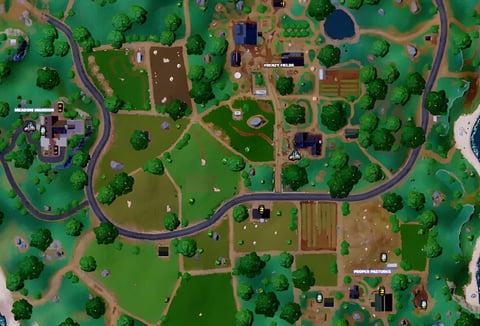 If you want a landing spot that guarantees a plethora of loot right from the outset, then Frenzy Fields is the place for you.
This location is brimming with chests, ammo boxes, and healing supplies. Furthermore, it offers ample space for your entire team. If any member goes down, you can head west to Meadow Mansion for a reboot, but be cautious of lurking enemies in Frenzy.
Crude Harbor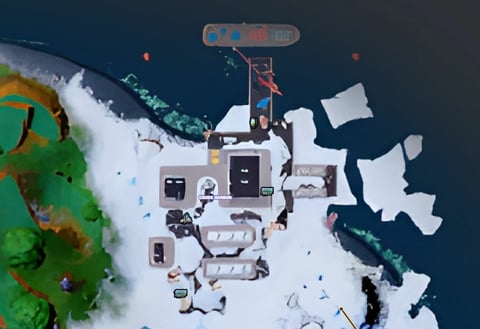 In the far north of the map, Crude Harbor serves as a small port that caters to a more passive playstyle. This point of interest (POI) offers crates and even two shield trucks, ensuring ample shields for you and your team for a good start.

Lonely Labs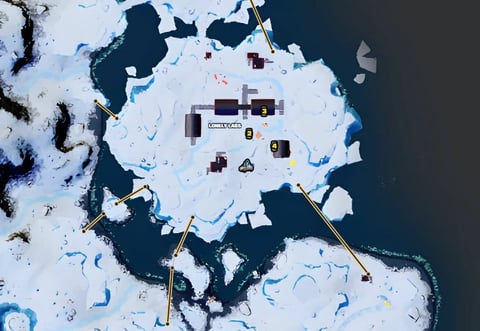 If you prefer to seize the opportunity to collect as much loot as possible, then Lonely Labs is perfect for you. It's rare for anyone to land in this area, and even if they do, you can swiftly escape using the numerous cable cars.

Slappy Shores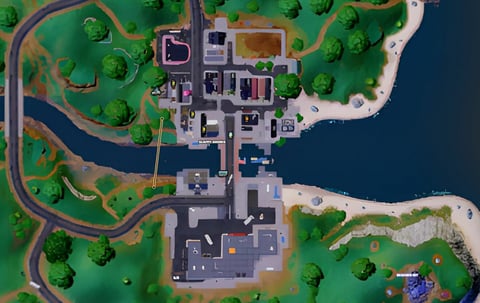 Situated east of the map, Slappy Shores is an excellent point of interest (POI) adjacent to a regular town. Here, you will find abundant loot and even a shield truck. However, be prepared to face fierce competition at this location.

Brutal Bastion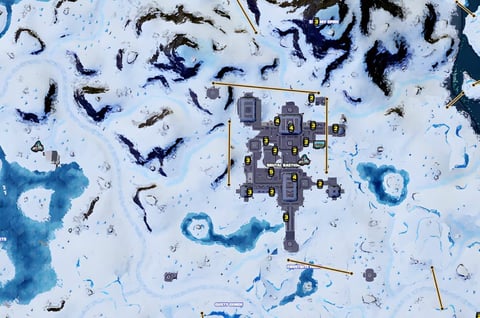 If you lean towards an aggressive playstyle, Brutal Bastion is an optimal choice. This location boasts an incredible amount of loot, numerous slurp barrels, and even a shield truck to rapidly reach full shield capacity. However, be aware that this place is a hotspot and tends to be highly competitive.
For more Fortnite guides, check out: