We'll show you the latest leaks and details we know so far about how the map will change in Fortnite Chapter 4 Season 3.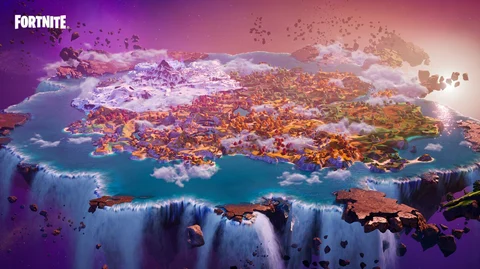 Fortnite Chapter 4 Season 3 brings anticipation for a fresh season of gameplay, including a new Battle Pass, exciting weapons, and skins.
However, a new season also means potential changes to the map. As seen at the beginning of Chapter 4, we're not immune to drastic game-changing alteration.
We know you're dying to know what's in store for the map in Fortnite Chapter 4 Season 3, so here's everything we know about it.

Fortnite Chapter 4 Season 3 - Leaked Locations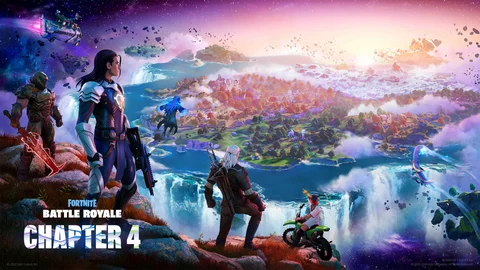 The upcoming season is expected to feature a theme centered around jungles and the tropics. Due to this, we can expect the map to transform into something more tropical.

Season 2's map drew inspiration from a futuristic cyberpunk-style Tokyo as it featured elements such as Japanese cherry trees and temples. However, this section of the map will likely be replaced in Season 3.
Fortnite leaker Shiina has discovered a file named "AsteriaCustomBiomes_Jungle" in the game, suggesting that a significant portion of the Season 3 map will be covered in a lush jungle. It is also possible that the Japanese area will coexist with another transformed region, similar to the previous snow area.
Additionally, signs point to the return of a volcano on the island, as thunder sounds and earthquakes have been detected in the game files.
Fortnite added new Volcano Ambient sounds (Thunder, Rumble & Earth Move). And they also added back Earthquakes that will probably appear at the end of this season.

Remember that next season is confirmed to have a Jungle/Tropical Biome, so we might see a Volcano too. pic.twitter.com/iLYihtK7wJ

— HYPEX (@HYPEX) May 2, 2023
While the exact points of interest (POIs) remain unknown, one or two new locations will certainly be introduced to the island.
For more Fortnite news and guides, check out: