Boom Beach: Frontlines servers will come down today and won't be returning.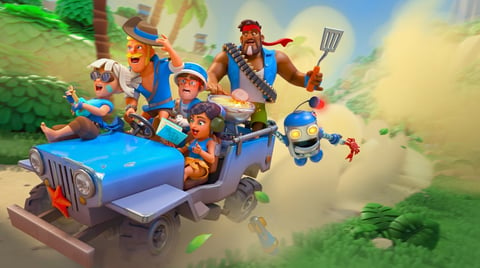 Today (January 16) marks the last day Boom Beach: Frontlines will be available to players, with the servers set to come down at 3 pm GMT.
The announcement was made via the game's social media channels, calling for "Commanders" to report for their "final battles."
Attention Commanders,

We are planning to turn the servers off around ~15:00 GMT today. Please report to your final battles. pic.twitter.com/4c2Z8YLZe2

— Boom Beach: Frontlines (@BoomBeachFL) January 16, 2023
The decision to shutter the Super Apes Games developed game was made back in November of last year, just over a year since it was soft-launched.
At the time, the studio, which is majority-owned by Supercell, said the team-based multiplayer action game had not reached "the expectations we had set for it" and development would be ending.
The game was subsequently delisted from mobile app stores and stopped accepting in-game purchases, with players able to transfer their in-game currency to other Space Ape tiles.
"After a year full of epic battles in soft-launch, driving tanks through the islands and blowing up enemy outposts, we've made the difficult decision to end the development of Boom Beach: Frontlines," said the developers back in November.
"We always set very high standards for our games at Space Ape, as our goal is to make the best games, played by many and enjoyed for years.
"Even with all our efforts over the past year – introducing major features, redesigning progression, balancing the core gameplay, and much more – we felt that Boom Beach: Frontlines was still not reaching the expectations we had set for it."

Boom Breach: Frontlines is just the latest Supercell title to close its doors. In August, it was announced that Clash Quest development was ending, and in October, the same fate befell Everdale. Like Boom Beach: Frontlines, both games were available for a little over a year.