In this guide, we go over Supercell's newest mobile game 'Floodrush' and show you the details about the release date, pre-registration, download, gameplay, and more.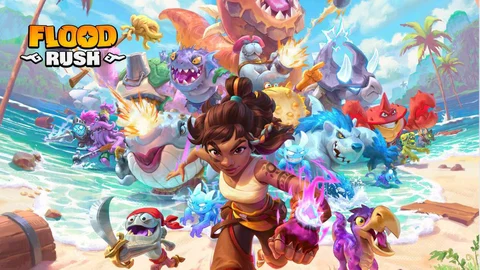 Floodrush is an upcoming mobile game from Supercell - the well-known Finnish developers behind popular titles such as Clash of Clans and Brawl Stars. In their latest game, they're taking players on an action-packed real-time strategy adventure that will surely be one of the most anticipated game releases in the future.
Given Supercell's game roadmap, Floodrush is only the second (the first one being Squad Busters) of five games that the team will announce in the coming months. The other three are still unknown.
But regardless of their plans, Floodrush is set to be an exciting entry into the action RTS genre of mobile gaming. We'll show you everything you need to know about this much-awaited title.
Floodrush - Release Date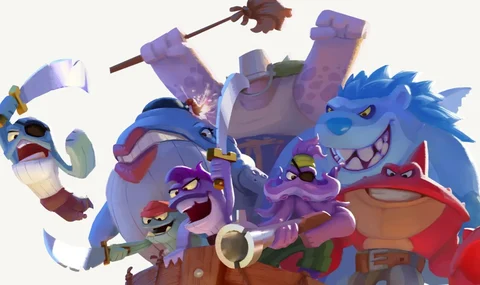 Floodrush is expected to be released worldwide in 2024.
The game is still in early development, having only been announced this May.
Floodrush - How To Pre-Register
You can pre-register for Floodrush by pressing the 'Register' button at the Google Play Store.
Unfortunately, the game is only available to pre-register for Android devices. This means iOS users will have to wait until Supercell makes Floodrush available at the Apple App Store.
Pre-registering for the game means you'll be notified of future updates and beta tests. The most recent beta test was held between May 29 and June 7.
Floodrush - Download
You can download Floodrush at the Google Play Store. Similar to pre-registration, you will only be able to download the game on Android as an iOS port has not been announced yet.

Floodrush - Gameplay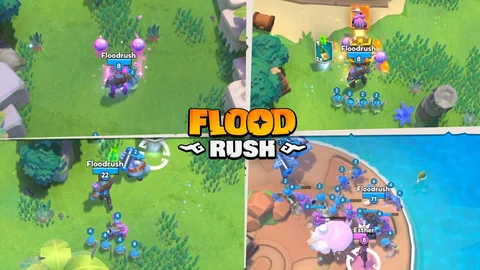 Floodrush is a real-time strategy game that places eight players, otherwise known as 'Seekers', on an island at the start of every match. The objective is to rush to collect as much treasure as possible and battle it out against rival teams.
Players can choose from three unique Seekers at the start of each match. From there, players must assemble their crew of troops and fight for domination of the island before it sinks.
Troops include the brawny Boxer Crab, heavy-duty Lava Rex, overwhelming Pistol Fish, Raptors, and more. Players will need to find higher-tier cards to build better crews.
For more mobile gaming news and guides, check out: