Fortnite may be returning to iOS devices later this year.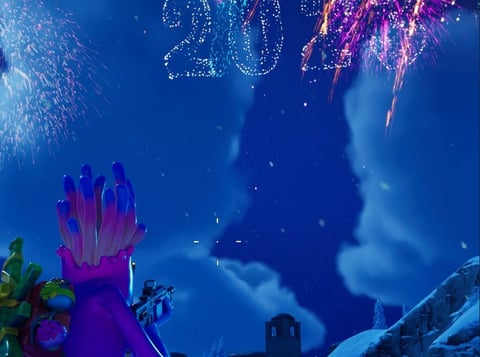 Epic Games CEO Tim Sweeney has hinted at a return of Fortnite to iOS in 2023, nearly three years after it was removed from the App Store for violating platform rules.
In a tweet to mark the new year, Sweeney stated, "Next year on iOS!" followed by a screenshot from Fortnite featuring '2023' in the night sky.
January 1, 2023
This cryptic message has sparked speculation about a possible reconciliation between Epic Games and Apple and the possibility of Epic Games creating its own iOS app store.
In August 2020, Fortnite was removed from the App Store after Epic Games included a direct payment option that bypassed Apple's in-app purchasing system, violating App Store rules.
Epic Games subsequently filed a lawsuit against Apple, with Sweeney stating at the time: "We're fighting for open platforms and policy changes equally benefiting all developers. And it'll be a hell of a fight!"
Epic Games and Apple are still appealing a court decision made in September 2021 that would have required Apple to allow developers to add in-app links to outside websites, enabling alternative payment options. The appeal process is ongoing.
While that rumbles on in the United States, it may be Europe that has ended the deadlock.
Rumors have circulated about the potential for Epic Games to create its own iOS app store after a landmark decision taken by the European Union. The newly passed Digital Markets Act law will force Apple to allow third-party app marketplaces on iPhone and iPad. This could happen in the fall of 2023, although Apple will likely resist this change.
Since Fortnite was removed from the App Store, the only way to play the game on an iOS device was through Xbox Cloud Gaming; Apple users will be hoping Tim Sweeney's new year message is the beginning of the end for that workaround.
Whether Apple and Epic Games are suddenly best of friends or Apple is being forced to retreat over anti-competition laws once again is not immediately clear. But Tim Sweeney, whatever the reasoning, certainly seems confident that Fortnite will be returning natively to iOS devices in the near future.