Get hints and the solution for today's Globle (Monday, July 11, 2022).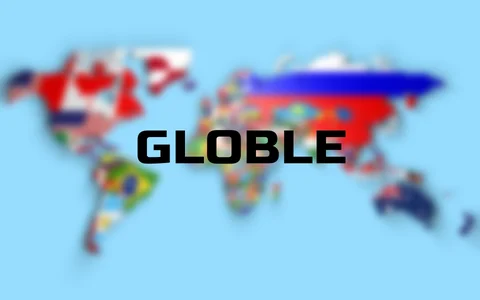 The Globle game tasks you with correctly guessing the name of a country with the only clues being your previous guesses. The closer to the mystery country you choose, the hotter, the country is colored. The aim of the game is to guess the mystery country using as few guesses as possible.
Today's Globle answer (Monday, July 11) isn't all that difficult, you may just need a bit of luck, or our helpful hints, to answer it.
Thankfully, we have some hints that should help you narrow it down and the actual answer too for those that are desperate to keep up their streak!
Globle Hints For Monday, July 11, 2022
Globle is the ultimate test of your geography skills, with just a world map and your guesses the only tools available to you to work out what the mystery country is.
Fear not though, as each day we drop some hints for that day's Globle, hopefully giving you just enough information to get you over the line.
Here are your Globle hints for Monday, July 11, 2022:
The country gained full independence from the British in 1949.
The national flag is a tricolor of green, white, and orange.
It makes up part of the British Isles.
Globle Answer For Monday, July 11, 2022
Still, struggling even after those clues? Don't worry, your streak will remain as we also have the solution here for today's Globle right here.
The country you are looking for is the Republic of Ireland.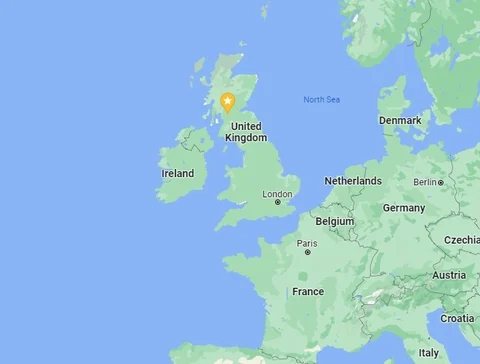 Ireland is a country in north-western Europe consisting of 26 of the 32 counties of the island of Ireland. The island of Ireland is split between Northern Ireland, which is part of the United Kingdom, and the Republic of Ireland which got its independence from the British in 1949. The capital and largest city is Dublin, which is located on the eastern side of the island.
It's famous for Guinness, St. Patrick's Day, and a highly mobile population that has huge immigrant populations in the United States, Canada, and Australia.
Since the 1990s, the country has transformed from a mainly agricultural society to a thriving knowledge economy through aggressively low tax incentives which have seen it branded a "corporate tax haven".
Globle Answers - All Past Solutions

Knowing the past answers to Globle can help you in the future. So, here are all the answers up until the present day.
July 10 2022 = Pakistan
July 9 2022 = North Korea

July 7 2022 = Laos
July 6 2022 = Kyrgyzstan
July 5 2022 = Timor-Leste
July 4 2022 = Costa Rica
July 3 2022 = Maldives
July 2 2022 = Lebanon
July 1 2022 = Singapore
June 30 2022 = Jamaica
June 29 2022 = Nauru
June 28 2022 = Mexico
June 27 2022 = Democratic Republic of Congo
June 26 2022 = Finland
June 25 2022 = Guinea
June 24 2022 = Samoa
June 23 2022 = Tanzania
June 22 2022 = Germany
June 21 2022 = Benin
June 20 2022 = Angola
June 19 2022 = Trinidad and Tobago
June 18 2022 = New Zealand
June 17 2022 = Venezuela
June 16 2022 = Israel
June 15 2022 = Equatorial Guinea
June 14 2022 = Vanuatu
June 13 2022 = Gabon
June 12 2022 = Uganda
June 11 2022 = Zambia
June 10 2022 = Liberia
June 9 2022 = Kuwait
June 8 2022 = Saint Vincent and the Grenadines
June 7 2022 = Thailand
June 6 2022 = San Marino
June 5 2022 = Spain
June 4 2022 = Guyana
June 3 2022 = Andorra
June 2 2022 = Slovenia
June 1 2022 = Honduras
May 31 2022 = Lithuania
May 30 2022 = Azerbaijan
May 29 2022 = Belgium
May 28 2022 = Denmark
May 27 2022 = Jordan
May 26 2022 = Russia
May 25 2022 = Namibia
May 24 2022 = Burkina Faso
May 23 2022 = Sierra Leone
May 22 2022 = Suriname
May 21 2022 = Cabo Verde
May 20 2022 = Vatican City
May 19 2022 = Madagascar
May 18 2022 = Gambia
May 17 2022 = Croatia
May 16 2022 = Taiwan
May 15 2022 = Seychelles
May 14 2022 = Marshall Islands
May 13 2022 = Vietnam
May 12 2022 = Bahamas
May 11 2022 = Libya
May 10 2022 = Peru
May 9 2022 = Tajikistan
May 8 2022 = Norway
May 7 2022 = Guatemala
May 6 2022 = Eswatini
May 5 2022 = Montenegro
May 4 2022 = Sri Lanka
May 3 2022 = Japan
May 2 2022 = Australia
May 1 2022 = Saudi Arabia