Jack Grealish is heading to Gucci Town.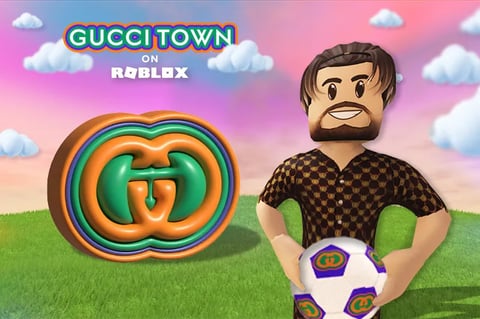 Manchester City superstar Jack Grealish will now be flexing his skills - and fashion sense - virtually, with the England midfielder set to join Gucci Town, a Roblox experience backed by the luxury Italian fashion brand.
The partnership with the England midfielder is just the latest addition to Gucci Town, which has already seen 39 million players dive into the giant advert.
Those that head to Gucci Town will see Grealish host a brand-new in-game football experience. Players can compete in a penalty shootout with the midfielder, adding to other minigames and Gucci-inspired cosmetics you can purchase in the experience.
Grealish is represented in-game with his trademark floppy hair, head-to-tie in Gucci-branded gear.

While many of those jumping into Gucci Town likely don't have the money - or maybe even the interest - in purchasing Gucci products, bringing in superstars like Jack Grealish is a draw of its own. And while they meant not to be ready to purchase Gucci now, those kids have to grow up one day.
Gucci is far from the only big brand that sees the potential with Roblox and its huge audience of mostly younger gamers.
We've had Netflix getting involved with their Stranger Things experience, while American superstore Walmart has multiple experiences on the platform.
For more Roblox news and guides, check out: