Three new champions are coming to Legends of Runeterra in the next expansion, Glory in Navori.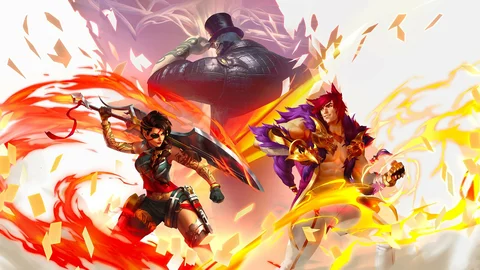 The next Legends of Runeterra expansion, Glory in Navori, will be released on March 29. It's been a hot minute since we last saw one and we can't wait for this one as it already promises several new exciting faces.

Riot has revealed that Samira, Sett, and Jack the Winner will be headlining the expansion as the latest champions.

Fight for glory March 29. #GloryInNavori pic.twitter.com/a7vHizAaCc

— Legends of Runeterra (@PlayRuneterra) March 20, 2023
Given this blockbuster lineup, it's expected for the new expansion to focus on the fighting scene in Navori. Sett may be 'The Boss' in Ionia's criminal underworld, but he had a humble beginning in the fighting pits of Navori. Jack the Winner has also spent a considerable amount of years in the boxing ring.

Jack the Winner will be an interesting champion as he would be only the second character in Legends of Runeterra to have two card versions. He joins Senna in having both a Follower and Champion card. Jack would also make history as the second Legends of Runeterra exclusive champion after Norra joined last year.

As the new expansion is heading to the game soon, we can expect to see more previews and details about it in the coming days. We'll most likely be seeing new Keywords, Origins, and Card Types.
Stay up to date with the latest Legends of Runeterra news: