We'll show you the balance changes, updates made to the Token Shop, and the monthly Series Drop that were released in the April 2023 patch of Marvel Snap.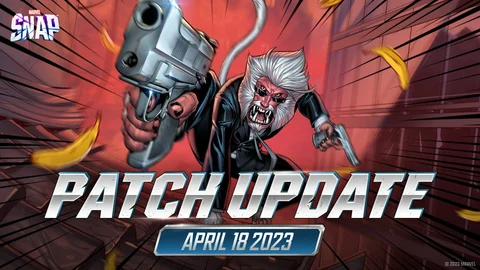 The Marvel Snap devs have released their monthly patch update for the game. In it, we've been treated to a new set of balance changes, updates to the Token Shop, and the usual Series Drop.
Though they may sound ominous, they're beneficial adjustments that aim to improve the overall gameplay experience in Marvel Snap, as we'll explain later.
Besides this, a small change that you might notice is that the board was updated with new art and FX.
But that being said, let's dive into everything you should know about the April 2023 patch in Marvel Snap.
Marvel Snap April Patch - Balance Changes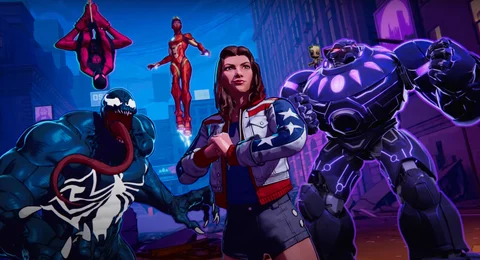 Balance changes hit six cards in Marvel Snap: America Chavez, Jubilee, Leader, Leech, Lockjaw, and Shuri. These cards were targeted to improve their overall synergy within decks and to curb any of their overpowered abilities.
Here are their respective balance changes:
Card
Balance Change
America Chavez

Ability changed to "Starts on the bottom of your deck. Draw this on turn 6."

Jubilee

On Reveal ability changed to "Add the top card of your deck to this location."

Leader

Stats changed from 6/7 to 6/2.

On Reveal ability changed to "Copy the enemy card(s) with the highest Power played this turn, but on your side."

Leech

On Reveal ability removed. It was replaced with "At the start of turn 6, remove all abilities from cards in your opponent's hand."

Lockjaw

Ability changed to "After you play a card here, swap it with a card in your deck (once per turn)."

Shuri

On Reveal ability changed to "If you play your next card here, double its Power."
Marvel Snap April Patch - Token Shop Updates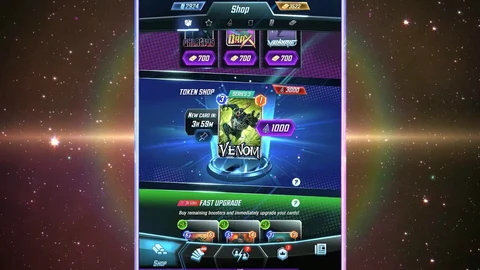 Several big changes have been introduced to the Token Shop. These were previously hinted at in an earlier release of the game's development roadmap in 2023. For the most part, this includes adding more sections to the shop to highlight certain cards.
When a new Series 5 card is released in the game, it will be immediately featured in a special section in the Token Shop known as the "Weekly Spotlight."
Ultimate Variants will also be getting their own special section.
Series 4 and Series 5 cards will be given their own section. It will rotate every 8 hours with cards that you currently don't own. Newly released Series 5 cards won't appear here until they leave the Weekly Spotlight section.
Marvel Snap April Patch - Series Drop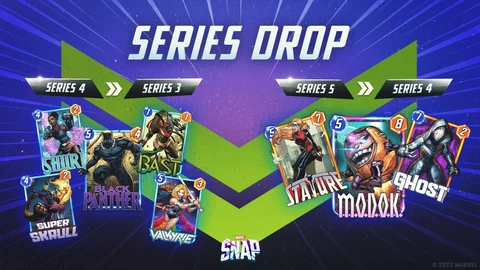 Three cards were dropped from Series 5 to Series 4. These were the cards that were released in the Into The Quantum Realm season. It includes:
Five cards were dropped from Series 4 to Series 3. It includes:
Bast
Black Panther
Shuri
Super Skrull
Valkyrie
For more Marvel Snap news and guides, check out: