The Winterverse event will provide daily login rewards, new variants, and bundles in Marvel Snap.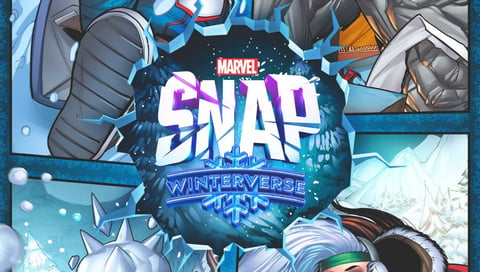 Marvel Snap has released its first-ever holiday celebration in the game: Winterverse. It's a two-week-long event that will be available between December 20, 2022, and January 3, 2023.
This limited-time event will have a special daily login event that will reward all players with rewards simply for logging into the game every day. Besides this, there will be new Winterverse Variants that you have a chance of getting by opening Collector's Reserves as well as an exclusive Bundle in the shop.
Let's go over every one of these items.
Marvel Snap Winterverse Event - Daily Login Rewards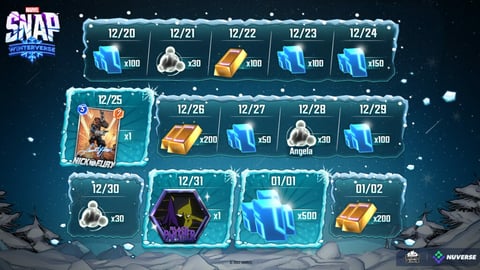 As we mentioned earlier, the Winterverse will have a login event that will reward you for logging in to Marvel Snap every day between December 20, 2022, and January 3, 2023.
Here are all the daily login rewards in detail:
December 20: 100 Credits
December 21: 30 random Boosters
December 22: 100 Gold
December 23: 100 Credits
December 24: 150 Credits
December 25: Nick Fury
December 26: 200 Gold
December 27: 50 Credits
December 28: 30 Angela Boosters
December 29: 100 Credits
December 30: 30 Boosters
December 31: Black Panther avatar
January 1: 500 Credits
January 2: 200 Gold
Marvel Snap Winterverse Event - Variant Rush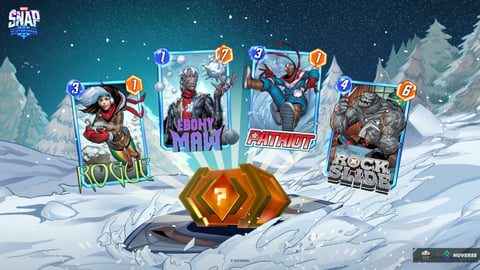 Throughout the Winterverse event, every time you open a Collector's Reserve, there's a chance that you might get one of the five special Winterverse Variants. These will only be available during this event.
Here are all the Winterverse Variants:
Winterverse Abomination
Winterverse Ebony Maw
Winterverse Patriot
Winterverse Rockslide
Winterverse Rogue
Marvel Snap Winterverse Event - Bundle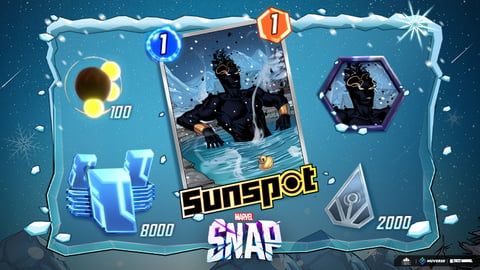 A limited-time Bundle will be available during the Winterverse event. You can purchase it for 6,000 Gold. Here are the contents of this Bundle:
Sunspot Winterverse Avatar
Sunspot Winterverse Variant
2,000 Collector's Tokens
8,000 Credits
100 Sunspot Boosters
"Tacos After This?" Title
Stay up to date with the latest Marvel Snap news and guides: