Hardware-accelerated ray tracing is coming to mobile gaming. Here is a list of all the game that utilize the technology.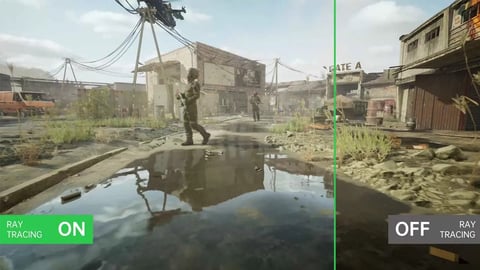 Hardware-accelerated ray tracing is coming to mobile. Samsung revealed their solution earlier this year, ARM have showcased a mobile GPU with the technology, and now two of the biggest chipset manufacturers in the world, Qualcomm and MediaTek, have announced that ray tracing is coming to their next-generation mobile chipsets.
It is a technology already seen in PC and console gaming, greatly improving the quality of light, shadows, and reflections and it promises to do the same on mobile.
But just because there is hardware capable of powering ray tracing doesn't mean every mobile gaming will suddenly be sporting more natural lighting, as games need to be developed with the technology in mind.
Thankfully, some game studios are already working to bring the technology to games. In the case of Qualcomm and their Snapdragon product team, the brains behind that have been working with developers to get the most out of the technology.
Devices supporting ray tracing are to start appearing by the end of this year, but games supporting it likely won't be widely available until 2023.
With that in mind, we thought it best to list all the mobile games that support ray tracing, so if you are lucky enough to get a smartphone or tablet that supports the technology, you know what games are going to be making full use of it.
Mobile Games That Support Ray Tracing
Information about mobile games being developed with ray tracing is thin on the ground at the moment, but we will continue to update this page with more as they are announced.
The following games are either in closed beta or are unreleased:
Arena Breakout (Tencent Level Infinite)
Justice Mobile (NetEase Thunderfire Studios)
War Thunder Edge (Gaijin Entertainment)
For more mobile gaming news and guides, check out: