Naraka: Bladepoint Mobile is a new battle royale mobile game that promises to offer players fast-paced action and a roster of incredible heroes. Here are all the details!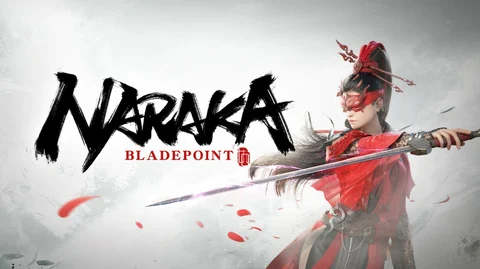 Naraka: Bladepoint Mobile is an upcoming free-to-play battle royale game developed by a China-based company, 24 Entertainment.
If the name sounds familiar, it's because the game is essentially a mobile version of the highly-anticipated Naraka Bladepoint, released to PC and the Xbox Series X/S in 2021.
As you can probably tell, the developers are working on expanding the game to multiple platforms, such as mobile. They even have plans to release the game on PS5 and Xbox One.
After seeing what Naraka: Bladepoint Mobile has in store, we can already tell you this game will be a game changer. Let's go through everything we know about the game so far.
Naraka: Bladepoint Mobile - Release Date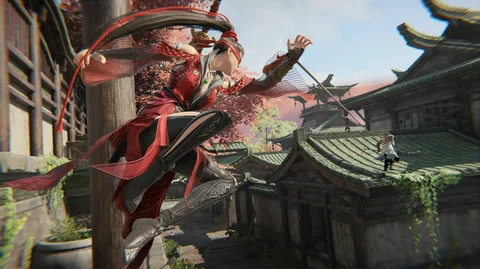 There is no official release date for Naraka: Bladepoint Mobile.
Previously, it was widely believed that the game had been canceled or delayed, however, the devs had come out to reassure fans that the game is still under development.

Naraka: Bladepoint Mobile - How To Pre-Register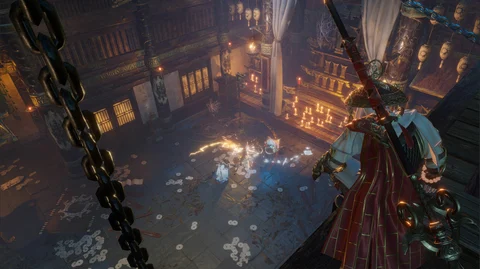 You can pre-register for Naraka: Bladepoint Mobile on either theofficial site or through the mobile game-sharing site, TapTap, where the devs are often active.
Pre-registering for the game will allow you to participate in future beta tests and give you access to special rewards once the game is fully released.

Naraka: Bladepoint Mobile - Gameplay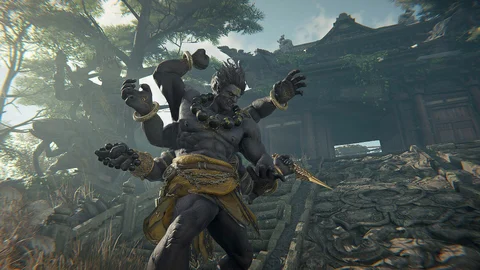 Naraka: Bladepoint Mobile is a sixty-player action battle royale that will offer players fast-paced battles and fluid character motion with its various parkour and grappling hooks. A vast arsenal of melee and ranged weapons will also be available for use in different scenarios and environments.
Additionally, the game will feature a roster full of characters with their own unique abilities, such as the gigantic Vajra Warrior, who can crush enemies without breaking a sweat.

Unfortunately, Naraka: Bladepoint Mobile is made to be a "complete product in its own right," as stated by 24 Entertainment. This means it will have its own server, and progress made on other consoles will not be carried over to the mobile edition.
If your question hasn't been answered, you can always drop a comment in the game's official Discord. There is an FAQ section that is often updated and filled with the latest news about the game.
Stay up to date with the latest mobile gaming news and guides: