Ubisoft's Rainbow Six franchise is going mobile with a Siege-like experience coming to the small screen. Here is everything you need to know including the release date, getting access to the beta test, and much more.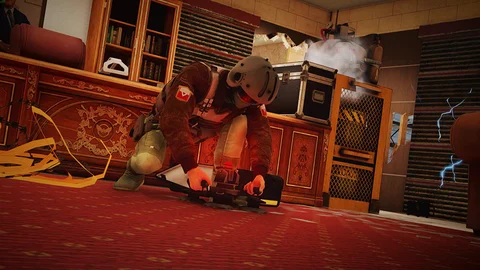 It is a big year for mobile first-person shooters. Expected to get a release later this year is DICE's Battlefield Mobile, Activision Blizzard's Call of Duty: Warzone Mobile, and also Ubisoft's Rainbow Six Mobile.
Rainbow Six Mobile is essentially a mobile port of the highly-successful Rainbow Six Siege; a tactical shooter that pits two teams of five against each other, defenders are given time to prepare their defenses with traps, barricades, and obfuscation before attackers plot, bash, and breach their way in as they attempt to defuse the bomb. It makes for on-the-edge-of-your-seat gameplay, with every window a possible entry point and every hole in the wall a shooting gallery.
Rainbow Six Mobile is currently in alpha testing, with only a select few in North America able to try out the game, but when does it get its global release, and how do you become part of future beta tests? This primer explains all.
Rainbow Six Mobile - Release Date
Since April of this year, Rainbow Six Mobile has been holding small-scale alpha tests in the North American region, and, as it stands, there is no fixed global release date.
However, mobile development happens at pace, and with an alpha test and plenty of gameplay footage to study, it is clear the game is in an advanced stage of development, meaning a global release is likely due sometime in Q4 2022.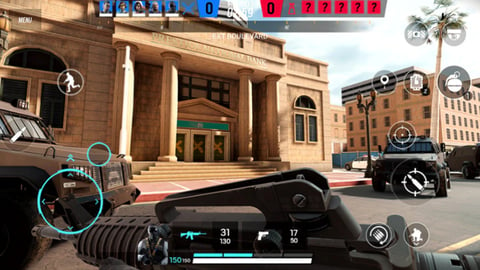 Before that day comes, though, there will likely be broader beta tests with gamers from various regions invited to take part to stress test the game for bugs and iron out any server issues.
How To Pre-Register For Rainbow Six Mobile
Pre-registration for Rainbow Six Mobile is now open via the official Rainbow Six Mobile website. Registering your interest is simple; just follow these instructions:
Head to the official Rainbow Six Mobile website.
Scroll down until you see: "Register to receive the latest updates and get a chance to play before the release".
Choose your platform and wait for the Ubisoft login to appear.
Login to your Ubisoft account and complete the registration.
And that's you done! You will now receive an email when the Rainbow Six Mobile beta/global release is available in your region.
Rainbow Six Mobile - Closed Beta Test
After the alpha tests, which started in August, Rainbow Six Mobile is now entering a period of closed beta testing. Announced at Ubisoft Forward, Rainbow Six Mobile will be available in seven countries; they are:
Brazil
Canada
India
Mexico
Singapore
Philippines
United States
Previously, only the North American countries listed above were eligible for the closed alpha test, with the game now available in a further four.
The beta test has begun, kicking off on Monday, September 12. There has been no confirmation if this beta will be rolled out to other regions or if it will end, instead rolling into a global release. We will, of course, update you as we know.
Included in this new closed beta test is the Clubhouse map, a battle pass and Operator progression system, and a number of UI and performance enhancements.
Rainbow Six Mobile - Trailer / Gameplay
Rainbow Six Mobile is a small-screen version of Siege and features many of the same gameplay mechanics seen in that game. Games are played in teams of five, with players choosing an Operator who all have unique abilities and weapons.
The game will also feature many of the same mechanics seen in Siege, such as leaning and grappling.
At launch, it appears that there will be ten Operators, five defenders, and five attackers. All Operators revealed so far are ones currently available in the mainline game, with these the ones currently confirmed:
Defenders
Caveira
Bandit
Smoke
Valkyrie
Mute
Attackers
Ash
Sledge
Twitch
Thermite
Hibana
Two maps have also been confirmed, Bank and Border.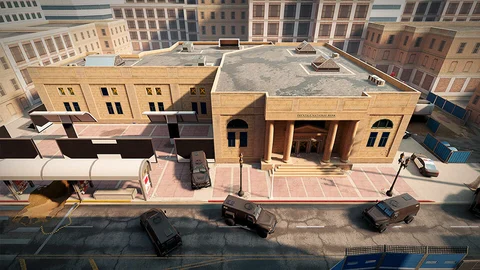 Check back with us for more information on Rainbow Six Mobile as it becomes available; until then why not check out: