Mobile gaming has never been easier. All you have to do is download it and you're set to go. But this begs the question: which games are worth that download? We let you know with our list of the best free mobile games currently available in the app store for both Android and iOS!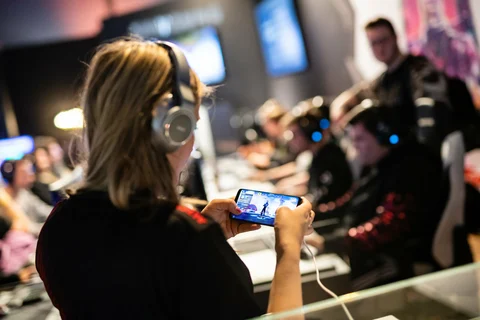 There are hundreds of game genres out there. On top of that, there are thousands of games that fit in that category. If you're a passionate gamer, you're probably familiar with the hours of time you put into deciding whether a game is worth getting and spending whatever limited time you have playing it.
Mobile gaming is on the rise so we're here today to share our complete list of the best free mobile game available in the app store. Check it out!

Clash Of Clans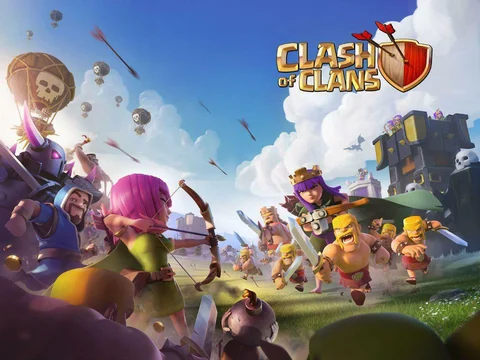 Was this any suprise? Supercell's Clash of Clans game is a timeless classic in the mobile gaming community. When you start up the game and hear that iconic intro music, you're taken back to the simple days when the game was first released in 2012. Flash forward to today and you would be suprised (or not) by the game's ever increasing popularity. Daily users can top as high as 2 million people per day.
Clash of Clans is a strategy game set in a fantasy world where players, or 'Chiefs', manage their own village and together with other players, their own 'Clans.' Wars and the new Clan Capital mode means a tonne of fun!
Besides that, gathering resources and upgrading buildings and troops are the name of the game. In the past decade, Supercell has continuously added new levels, characters and gaming modes. So there's always something to do in the game.
Clash of Clans is free to play on both Android and iOS.
Legends Of Runeterra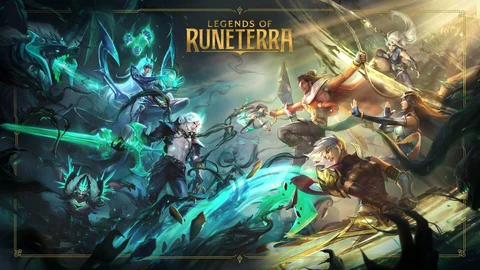 Legends of Runeterra takes after Riot Games' most popular MOBA game, League of Legends. Similar to popular collectible card games like Magic: The Gathering and Blizzard's Warcraft-inspired Hearthstone, this game brings the genre to a whole new level.
In the game, players go head to head in a 1v1 match. The objective is to reduce the opponent's health to 0 using Spells and Allies from your collection of cards. Does it sound like gameplay from every other card game? Maybe. But what separates Legends of Runeterra from others is its alternating gameplay whereby players take turns at attacking and defending.
What's better about the game is that Riot aims to tackle the issue of microtransactions by having generous progression systems and limited in-game costs. As they put it:
Earn cards for free as you play or buy exactly what you want in the store— you're in control of your collection.
If it sounds like your cup of tea and you like cameos from your favorite League Champions, you can download Legends of Runeterra from Riot's official site here!

Player Unknown's Battlegrounds (PUBG)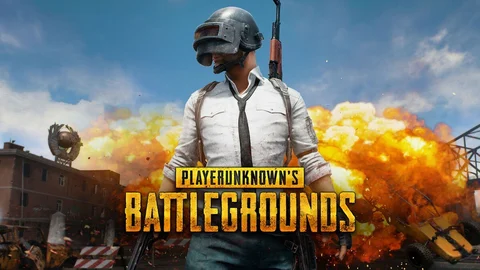 One of the best battle royale shooters out there is undoubtedly Krafton's PUBG.
How does it work? Like all battle royales, it's a player vs player (PvP) scenario wherein 100 players drop into a map and fight it out in a last-man-standing match. Think of Call of Duty's old school team deathmatch mode but in a larger map and with a bigger lobby. The big map and randomness of drops means that it's a new experience every match that calls for different strategies!
Winning is entirely dependent on your ability to do certain important tactics. You have to find the right place to drop in, pick up essential gear and remember to stay in the Safe Zone! (Yes, we know this is similar to Fortnite).
Download the game here!
Among Us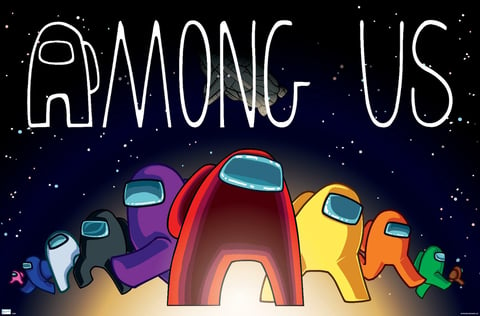 SUS! Innersloth's Among Us game took the world by storm in 2020. Sparking all sorts of memes and planting itself at the forefront of culture for a period time, this game is similar to the live action party game Mafia.
To the unitiated, the game is centered on colorful blob-like astronauts. The aim is to complete all their tasks in order to win the game. But there's a catch. There are Imposters amongst them whose sole purpose is to kill everyone else (AKA, the Crewmates) without getting voted out on the grounds of being suspicious during meetings.
The objective is basic enough but mods have added multiple roles like Sheriff, Engineer, Jester and a slew of others which truly add on to to detective narrative. Plus, new maps are being added on top of the exisitng four make it all the more the right time to download this game.
Get the game for free on Android and iOS!

Call Of Duty: Mobile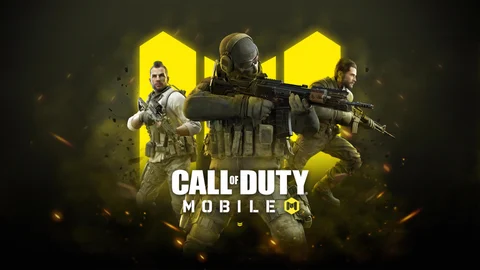 As part of arguably one of the best shooter franchises in gaming history, Activision's Call of Duty: Mobile is a behemoth in the mobile gaming community. The drill is simple. It takes all you love about Call of Duty on consoles and transfers it to a mobile setting.
It averages about 56 million users each month where there's lots of fun to be had. The game offers some of the popular game modes such as multiplayer, battle royale and the classic zombies mode that some of us fondly remember.
Download the game from the official Call of Duty Mobile site here!
Genshin Impact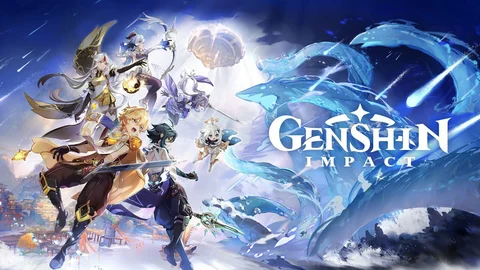 Genshin Impact has gained massive amounts of popularity since it was released on mobile in September 2020. It's an open world action role-playing game (RPG) set in the large fantasy world of Teyvat.
Upon entering this fantastical environment, players can either choose to follow the highly engaging story line or explore the gigantic world! On top of that, there game deals with a magic-based combat system, intuitive character switching and a multiplayer system that allows you to play the game with friends.
It's a big breath of fresh air since developers, miHoYo, regularly add new content to the game. It's also a big plus if you're into anime-based graphics!
Download the game for free on Android and iOS

Rocket League Sideswipe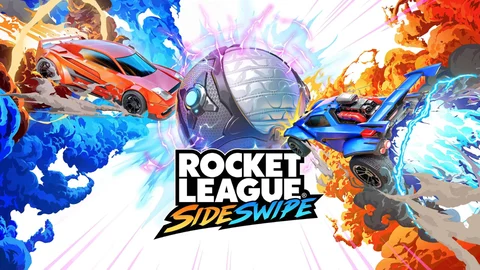 The mobile spin-off of Psyonix's popular Rocket League is here in Rocket League Sideswipe! It takes all you're familiar with in the original vehiclular soccer game but set in a 2-dimensional space similar to that of arcade games like Street Fighter.
What's the objective of the game? Simple really, score as many goals as you can against your opponent in a set amount of time with the rocket-powered car of your choice. The game modes currently available are short 1v1 or 2v2 online matches.
The graphics are incredible and the colours in the game are immaculate. Rocket League Sideswipe is basically what you'd expect when you combine Asphalt 9 with the game of soccer.
Download the game for free on both Android and iOS devices here!
Asphalt 9: Legends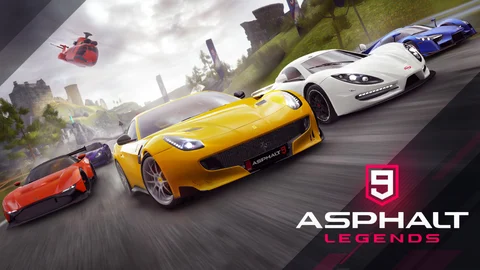 Gameloft's Asphalt series has been around since 2004 and it's still going on strong today with Asphalt 9: Legends. It's a racing game that allows players to assemble a variety of luxury cars to race it out against computers and players alike. It describes itself as:
A game for all of us who dare to defy reality. A game for all the dreamers, the outsiders and the rebels who cannot follow the guidelines and who cannot accept the status quo.
Big description right? But it's true. Asphalt 9: Legends takes players all over the world with international tracks, introduces a vamped up Nitro system (that's more flamboyant than Need for Speed), and lets players perform incredible stunts and drifts in highly detailed visuals.
It's a genre-defying take on the racing scene and its easily fits in the palm on your hand. So what are you waiting for? Get the game for free on Android and iOS!

Pokémon Go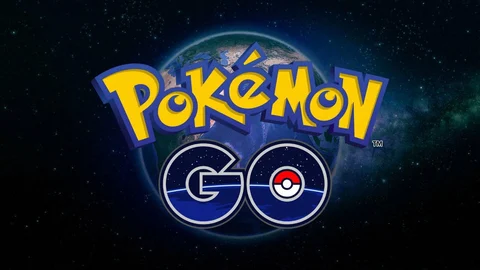 Wait, are we still in 2016? Nope! Pokémon GO was released a LONG time back but remains one of the best mobile games today. Using augmented reality (AR) and a phone's in-built GPS system, it takes players on a wild but fun adventure to track down Pokemon in the real world.
From there, they can be captured, trained and be used to battle other Pokémon. For all those wondering how many there are in the game, there are over 700 Pokémon species available to capture. Finding some will NOT be easy!
Pokémon GO is the perfect game if you still have that kid inside of you who loves the anime. It's also the perfect game to play with friends and make new ones as the community is super friendly and helplful.
Get the game on Android and iOS!
Apex Legends Mobile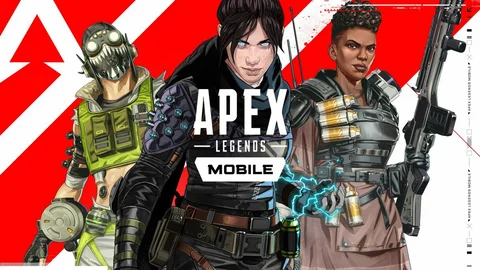 The mobile version of EA and Respawn Entertainment's incredibly popular 2019 game, Apex Legends, was released earlier this year. Now, as a battle royale, you can expect similar gameplay to established titles like Fortnite and PUBG.
What makes it different however is the seven game modes available - two of which are super fun. For starters, the default battle royale mode starts of with sixty players divided into 30 2-person squads or twenty 3-person squads. There is also the Arena multiplayer matches where two 3-person squads take on each other in a deathmatch with the winning team decided by the first one to reach three rounds won.
Another difference that makes it all the more interesting is the fact that players choose from pre-designed characters, known as 'Legends', who have their own distinctive abilities. This is slightly similar to Overwatch and Valorant.
If this sounds like the perfect game for you, download it for free on Android and iOS!