Warcraft Arclight Rumble takes the Warcraft franchise back to its RTS roots by going mobile. Here are all the details you need to know about the new game.
Warcraft Arclight Rumble is an upcoming free-to-play, mobile action strategy game that is currently only available on Android devices.
The game is in its beta testing phase and has seen a flurry of hype surrounding it due to it bringing back lore and characters from Blizzard's World of Warcraft franchise.

As promised, we're gonna unload all the details about Warcraft Arclight Rumble, including the release date, platforms, pre-registration, and gameplay.

Warcraft Arclight Rumble - Release Date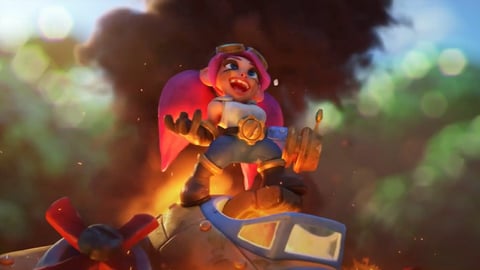 Blizzard has not revealed an official release date for Warcraft Arclight Rumble.
A Closed Beta version of the game was recently launched in early November. It was only available to a select number of players. With an Open Beta and potential Early Access period expected to follow, we could see Warcraft Arclight Rumble released sometime in 2023.
Warcraft Arclight Rumble - Platforms
Warcraft Arclight Rumble is currently only available for Android. Unfortunately, we'll still have to wait until an iOS version of the game is released.
Blizzard could expand on other non-mobile platforms once the player base grows.
Warcraft Arclight Rumble - How To Pre-Register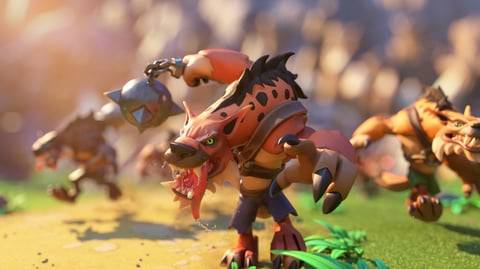 Pre-registering for Warcraft Arclight Rumble will give you a chance to be a participant in future beta tests and to get the latest information about the game.
Here are the steps on how you can pre-register:
Go to the official Warcraft Arclight Rumble site.
Register with your Battle.net account.
Fill in the required information and submit your application.
Alternatively, you can pre-register through the Google Play Store by following these instructions:
Ensure that you are signed in to your Google account on your PC or mobile device.
Proceed to the Warcraft Arclight Rumble page.
Select the 'Pre-Register' button.
Note that pre-registering will not automatically guarantee participation in beta tests. If you are selected, you will be sent an email regarding your selection for the next beta test.
Warcraft Arclight Rumble - Gameplay
Warcraft Arclight Rumble is a mobile action strategy game where collectible Warcraft Minis - some of which will be classic characters from the World of Warcraft universe - come to life and clash in melee battles. It's an over-the-board game where success depends on how well you tactically deploy your Minis.

Players will be able to choose between a massive single-player campaign or competing against other players online in epic PvP battles.
We can hope to see additional new features, game modes, and collectible Minis introduced to the game once the game is released and made available for all mobile players. But altogether, Blizzard warns players to "prepare to experience the true meaning of joyful chaos!"

Stay up to date with the latest mobile gaming releases below: