Digital Extremes' sci-fi shooter Warframe is coming to mobile. Here is everything you need to know, including the release date and how you can take part in the beta.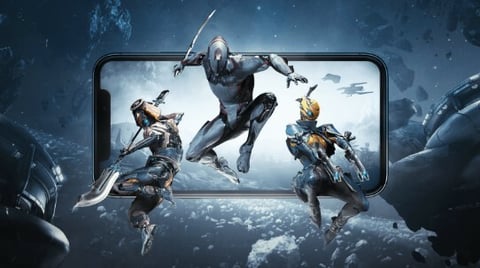 First announced back in 2021, those waiting for Warframe Mobile haven't had much to chew over in all that time, but that has changed in recent weeks with the launch of the first publically available beta test.
Currently only available on iOS, the Warframe Mobile beta is giving players their first taste of Digital Extremes' third-person sci-fi shooter on the small screen, which the developers have promised will "offer the full Warframe experience."
The game has been continually updated since its release in 2013, so if the developers keep to their word, we will have quite a game in our pockets.
Many aspects make up Warframe's gameplay, with hundreds - if not thousands - of missions, an elaborate combat system that mixes ninja-like skills, replete with swords and other handheld weapons, and a large assortment of weapons.
There are also the Warframes themselves, specialized fighting suits that give players huge offensive potential - perfect for the mobs of enemies you regularly have to fight off.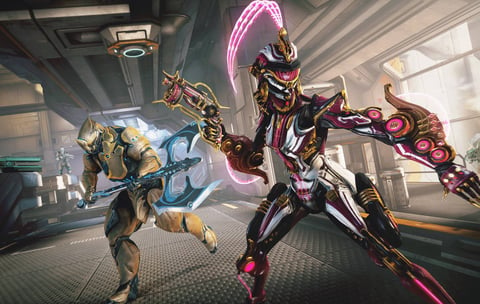 Later updates to the PC and console versions have introduced player-controlled spaceships, more Warframes, and plenty of in-game cosmetics to customize your avatar to your heart's content.
If you want to learn more about Warzone Mobile, including the release date, pre-registration details, and more, you can check it all out below.
Warframe Mobile - Release Date
There is no official release date for Warframe Mobile, though with the iOS beta starting in December 2022, we are closer than ever.
That beta is available in a large number of countries, and if all goes well, we can expect an Android beta in the near future, followed by a global release, likely sometime in Q2/3 2023.
Don't worry if you can't yet access the Warframe Mobile beta, as the most current test will see all player progress wiped, meaning you aren't falling behind the lucky few able to participate.
How To Pre-Register For Warframe Beta
The iOS beta was launched on December 6 and is still accepting players.
To pre-register, head to the official Warframe website and complete this form. Completing the form does not guarantee a place, and there are restrictions on what countries players can play from, but it is a large list, and most players should find themselves eligible.
You will receive an email when you are invited to join the closed beta test, with a link sending you the Apple's TestFlight program.
There is no current end date for the closed beta. There has been no timeframe given for an Android beta.
Warframe Mobile - System Requirements
The current iOS beta test is available on both iPhone and iPad devices.
The developers state that iPhones released in 2018 (iPhone XS & XS Max) and later can play the game. For iPads, devices released in 2019 (iPad Mini (5th Gen) and later will be needed.
A full list of compatible devices can be found on the Warframe Mobile FAQ page.
Warframe Mobile - Gameplay And Features
With the launch of this closed beta, it is clear that Warframe Mobile is still very much in development - missing many of the features in the PC and console versions.
Beta content includes early quest lines such as Vor's Prize and Once Awake, three starting planets in Earth, Venus, and Mercury, while players can also explore the Plains of Eidolon.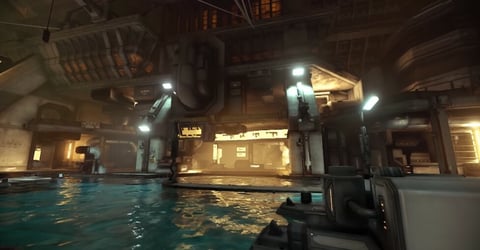 The developers have stated that more content will be added throughout this closed beta period, with the lack of voice chat, one feature the developers warn isn't yet available.
For more mobile gaming news and guides, check out: