The developer behind Welcome to Bloxburg, a popular Roblox RPG, has confirmed its partnership with Coffee Stain Studios.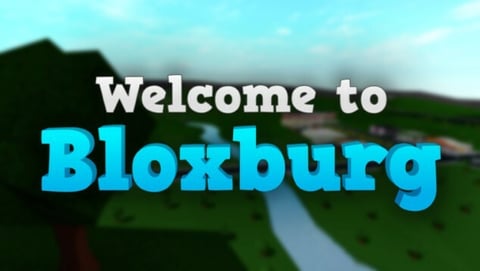 The creator behind the popular Roblox roleplaying game Welcome to Bloxburg has confirmed they have partnered with Coffee Stain Studios, the publisher behind such games as Goat Simulator 3 and Valheim.
The developer behind the title, who goes by 'Coeptus', posted a statement on Twitter, claiming the partnership was necessary to realize their ambitions for the title while also promising not to deviate too far from the path they were already on.
The statement read: "As the game and our community have continued to grow, there have been many discussions on how we can best achieve our own goals and desires of the community, and our biggest realization has been that we could no longer take this on by ourselves,"
"Regarding the concerns we have seen - we have no intentions of shutting down the game, revising the monetization strategies, or leaving the Roblox platform."
The statement also confirms the partnership was completed "a few months ago" and has allowed them to expand the development team.
To our Welcome to Bloxburg Community: pic.twitter.com/F8vIc8CHpK

— Coeptus (@RBX_Coeptus) January 9, 2023
News of this "partnership" is not exactly a surprise. Rumors have been swirling for weeks that Welcome to Bloxburg had been purchased by the Swedish-based Embracer Group in a USD 100 million deal. According to Twitter user EmbracerInvestor, who brought the deal to the attention of the community, the deal was completed in August of last year.
Something that I knew, but was never mentioned by $EMBRAC until now:

The "secret" company acquired in August was Shortcake AB, the 1-person company behind Roblox $RBLX game "Welcome To Bloxburg".

Shortcake has since been renamed Coffee Stain Gothenburg.https://t.co/EELHNcSytH pic.twitter.com/XLH3WGHi2t

— EmbracerInvestor (@EmbracerInvest) December 19, 2022
Embracer Group is a videogame and media holding company that owns a number of video game publishers, including Coffee Stain. The statement today, while falling short in details, appears to confirm the acquisition.
Welcome to Bloxburg is one of the most popular games on the Roblox platform. Released in 2014, the game has had over 7 billion visits and boasts over 4 million 'likes'. Players become citizens of Bloxburg, where they can get a job, design and build their own houses, and drive cars.
For more Roblox news and guides, check out: