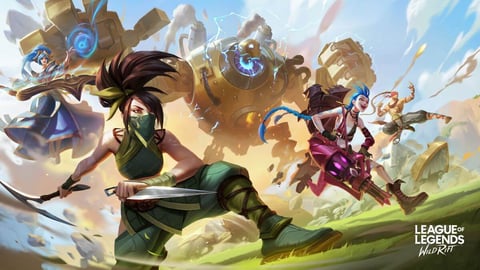 Wild Rift has slowly been rolling out worldwide thanks to the open Beta. On December 10, Europeans will also finally be able to play the much-awaited mobile version of League of Legends.
But before then, there is some more news which the Wild Rift developer team has just announced. The year might be over soon, but there are still updates and champions heading everyone's way before 2020 is over.

New Champions
Yes, there are more playable champions made available for Wild Rift. Players will be able to style on their opponents in the bot lane with Draven wielding his throwing swords and making aggressive plays.
That isn't all though! Another famous Noxian will be making his debut in the top lane of Wild Rift. Darius will be dunking on opponents soon as well.
Both these champions will be introduced through the Noxian Brotherhood event. During this event, players will have to complete challenges so they can unlock various Noxian accessories and then get the two new champions for free in the end.
These aren't the only two new champions though. Wukong will also be getting released onto Wild Rift quite soon and Teemo was teased for a later date in 2021.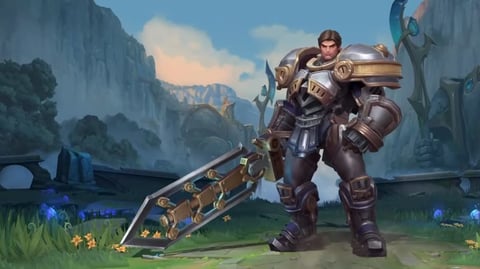 New Skins
The update also lets players know that there aren't just champions heading players' ways, but also new skins that can be purchased.
Ashe is getting a frosty new look as 'Queen Ashe' while Garen will get a fancy steel armor as 'Steel Legion Garen'.
Of course, the new champions coming to Wild Rift will also be getting some skins, Draven receiving three, Darius two and Wukong one. So many colors will be running over Wild Rift with these sweet looks!

Plans for 2021
Wild Rift and League of Legends are going to get closer as the two teams will work together to hold simultaneous announcements and events.
There will be more information coming in early 2021 as well regarding the official first ranked season of Wild Rift.
And of course, our favorite little devil on the Rift – Teemo – is coming to the mobile game. He was included in several trailers but will make his official debut in the game in 2021, as well as a few of his friends. Which Yordles might that be?

Are you excited for Wild Rift? Let us know on Twitter and Facebook. For more information regarding League of Legends and the World Championship Winners Damwon Gaming, as well as their potential skins, keep reading on EarlyGame.