Rhapsody, a second mobile-exclusive Legend is coming to Apex Legends Mobile, according to a leaker.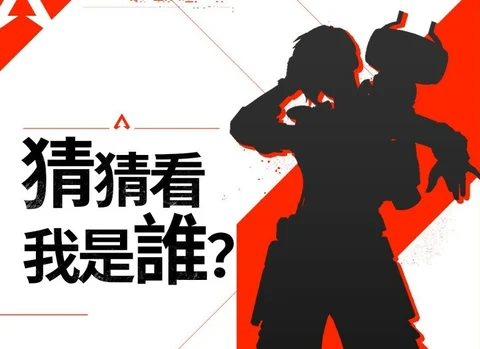 Apex Legends Mobile started with ten Legends one of those being the first mobile-exclusive character, Fade. Since then, Loba joined the roster with the release of Season 1 and now thoughts are drifting to who comes next.
Some leaks have suggested Revenant, one of the most popular Legends in the mainline game, will be the next to arrive with Season 3 but a new leak has shown the existence of yet-another mobile-exclusive Legend who goes by the name Rhapsody.
Apex Legends Mobile Leak Reveals New Legend Rowdy
The leak comes courtesy of Twitter user Apex Mobile Leaks, who has previously revealed evidence of Revenant's arrival and that Kings Canyon is likely the first new map that mobile players will get to play (it must be noted that neither of these has been confirmed yet).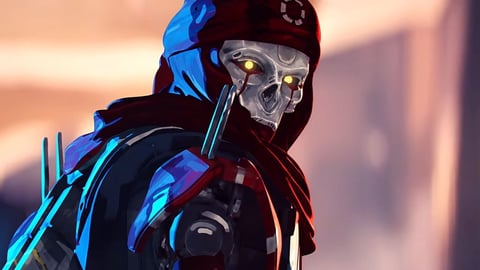 However, that doesn't mean we should disregard this Rhapsody leak, especially because of the evidence provided which includes a promotional image (displayed above) that shows the outline of Rhapsody and what appears to be a companion robot by the name of Rowdy.
Other files and an event linked to Rowdy have also been leaked which will give players the chance of unlocking a series of Rowdy-inspired cosmetics. The event appears to be called Rowdy's Deep Cut and will see players searching for coded graffiti left by Rowdy, and finding Rowdy himself which will unlock new music clips.
The Event states as follow :
" Collect the Music Clips left by Rowdy to unlock the entire track and get special rewards. "

1. Find Rowdy's graffiti for a decryption code.

2.Find Rowdy in the game to obtain a Music Clip. Only one Clip can be obtained per day.#apexlegendsmobile

— Apex Mobile Leaks (@playapexmleaks) July 1, 2022
There are also a number of Rowdy's perks leaked which suggests that having him by your side acts as some form of warning beacon, while when Rhapsody's Ultimate is activated, squadmates near Rowdy again a reload speed boost.
There is no word yet on when Rhapsody and Rowdie are entering the game though it does appear that their inclusion is happening soon.
Apex Legends Mobile Season 2 is expected to drop in mid-July, so it may well be that Revenant is pushed back for yet another mobile-exclusive Legend.
We'll keep you posted if we hear anything else.