Crypto is expected to join the roster for Apex Legends Mobile Season 2.5: Hyperbeat. Learn more, including the release date, patch notes, and other new additions.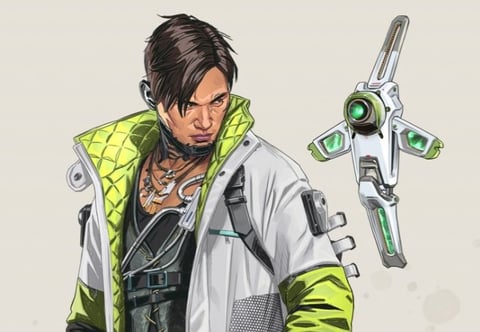 Apex Legends Mobile is currently in its second season, the start of which saw a brand new legend join the game's roster in the shape of Rhapsody and the addition of the iconic Kings Canyon map.
Now, minds are turning to the next big update. That doesn't mean waiting for Season 3, though, as all signs point to Apex Legends Mobile getting a major update at the halfway point of the season.
Apex Legends Mobile 2.5, aka Hyperbeat, will introduce a new legend, Hyperbeat battle pass, and a new ranked season and rewards.

If you want to learn more about this mid-season update, including its release date, patch notes, and the latest on the newest legend, keep on reading.
Apex Legends Mobile Season 2.5 - Release Date
The developers have begun revealing information about Season 2.5: Hyperbeat, including the release date.
Season 2.5 will start at 5 pm PDT on Wednesday, August 24.
This new season will have a new seasonal currency: Hyperbeat coins.
The current season's Distortion coins and mission cards won't transfer over, so make sure you spend them before August 24.
New Legend - Crypto
The imminent arrival of Crypto to Apex Legends Mobile has been an open secret within the community for weeks now, thanks to a number of leaks related to the recon legend. Those leaks have been now been confirmed with the release of the Hyperbeat patch notes.
For those unaware, Crypto is described as a "brilliant hacker" and, with the use of his Surveillance Drone, is great for recon.
In March of this year, he received a major buff in the mainline game, and the Apex Legends Mobile developers have gone even further with his debut on the small screen by tweaking his drone to make it more mobile-friendly. Now, the drone will follow Crypto and, when nearby, opposing players.

Leaks have also pointed to a Crypto-inspired event that will see players collect pieces of a jigsaw puzzle connected to the hacker.
Season 2.5 Event Alert
-> Event Name "QUANTUM ATTACK"
-> Collect 9 Puzzle Pieces ( pic 1 & 2) to unlock the image .
-> Get Jigsaw Coin ( pic 3 )
-> Use Jigsaw Puzzle Remote to Unlock the final Puzzle.
[ This Event is Going to be Fun ]#ApexLegendsMobile #playapexmleaks pic.twitter.com/x3Iul7lFvx

— Apex Mobile Leaks (@playapexmleaks) August 7, 2022
The leaks have also suggested that Crypto will be unlocked at level 25 of the new battle pass.

Check out our Apex Legends Mobile Crypto guide for a complete overview of the game's thirteenth legend.

Apex Legends Mobile Season 2.5 - Patch Notes
Alongside the introduction of Crypto, Hyperbeat also brings a major map change and two new game modes.
Last season's DJ Rhapsody isn't being forgotten about, with the Pythas native bringing the city's theater to Kings Canyon.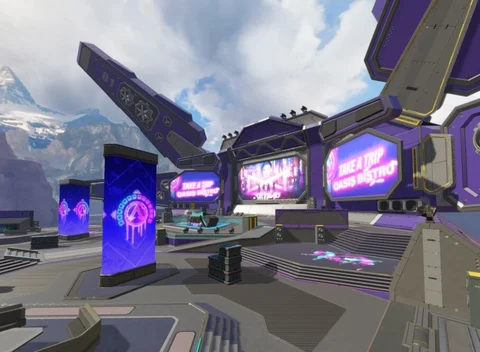 This area will take over the Airbase POI, and there will be an event tied to this new area.
Another new addition to the Kings Canyon map is the VIP Supply bins. Players can gain access to these through VIP Loot Crates, find a VIP pass inside, and nab some powerful gear.
The Hyperbeat season will also mark the start of a new split in Ranked Season 2, with an accompanying rank reset and a host of new Ranked Rewards to earn.
And to top it all off, there are a number of store changes and bug fixes; you can see that and more in the official patch notes.
For more Apex Legends Mobile news and guides, check out: