High Energy Hero? A familiar-looking game looks to be continuing the legacy of Apex Legends Mobile.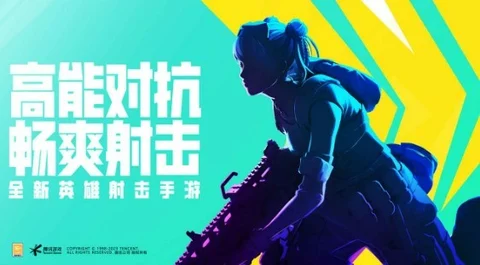 Apex Legends Mobile may be shuttering its doors for good in a matter of weeks, but it now appears that includes everywhere but China, where the game will continue under a new name.

The discovery was made by Twitter user VAVINEWS, a self-described leaker and insider, and, based on a Google translation, will be called 'High Energy Hero'.
The Chinese version of Apex Legends Mobile from Tencent is available for pre-registration in China and should be out soon.

Apparently, it is independent from EA and Respawn.

Pre-registration link:https://t.co/4TvRpyRuWU pic.twitter.com/FkbufZAPLp

— VAVINEWS (@VaviNewsLeaks) March 29, 2023
The description describes the game as being created by the "original team of ApexM," and is expected to launch in the "second half of 2023." The developers welcome gamers to pre-register.
It starts another chapter in what has proved a frankly chaotic post-launch for Apex Legends Mobile.
Developed by LightSpeed Studios, who have a track record of taking existing IPs and bringing them to mobile, including being the primary developers behind PUBG Mobile.
However, while the game got off to a promising start when it was released in May 2022, the partnership between Respawn Entertainment and LightSpeed Studios was clearly not working.
In January of this year, when Respawn Entertainment announced that Apex Legends Mobile was to be no more, the developers of the mainline title said that "following a strong start, the content pipeline for Apex Legends Mobile has begun to fall short of that bar for quality, quantity, and cadence." Anyone who played the game would find it difficult to come to a different conclusion.
It now appears that a deal was struck that will see Apex Legends Mobile continue in China - and China alone - though it is not clear if LightSpeed Studios will be continuing the development, though the game's pre-registration page still lists it as a Tencent game.
Formerly LightSpeed & Quantum, the Tencent-owned developers have teams across the world, including in the US, China, the UK, and South Korea. They have two confirmed games in development - excluding PUBG Mobile- the soon-to-be-released Undawn and Code: To Jin Yong, another open-world RPG adapted from martial arts novels written by legendary author Jin Yong. Both games are set for a global release.
While High Energy Hero's emergence is good news for ApexM fans in China, what can those from outside the country expect? Unfortunately not a lot, as it's is highly unlikely High Energy Hero will ever be released globally as it would effectively dilute the Apex Legends IP.
There is still hope though - at least in the long term.
When Respawn Entertainment announced that Apex Legends Mobile was no more, they did state that it wasn't the end of the story for the IP on the platform, unfortunately, we just don't know what that story is yet.
Until then, players have until May 1 to play Apex Legends Mobile.
For more Apex Legends Mobile news and guides, check out: