Here's a complete overview of everything that will be coming to Fortnite in Chapter 4 Season 3.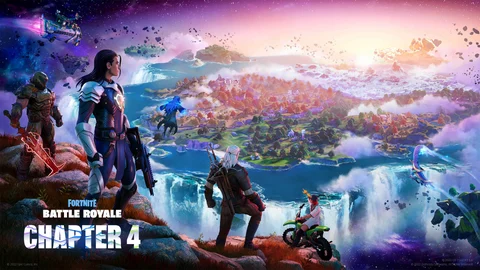 In Fortnite Chapter 4 Season 2, the island's map underwent another transformation with the introduction of Mega City. While we're still some time away from the next update, players are already curious about the extent of the changes in Season 3.
Without further ado, let's delve into the leaks, teasers, and details we've gathered so far about Fortnite Chapter 4 Season 3.
Fortnite Chapter 4 Season 3 - Release Date
Fortnite Chapter 4 Season 3 will most likely be released on June 9, 2023. This comes after the conclusion of Chapter 4 Season 2.

Fortnite Chapter 4 Season 3 - News And Leaks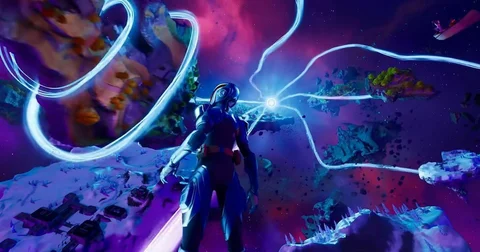 We've put together all the leaks and news we know so far about Fortnite Chapter 4 Season 3.
Fortnite: End Of Season Live Event
As of now, it remains uncertain whether there will be a live event to conclude Season 2. However, questions linger about the fate of the Paradigm, the Foundation, and the rest of the Seven after the events of the Chapter 3 finale.
Considering the absence of one at the end of the previous season, there's a good chance we might see a live event in Fortnite Chapter 4 Season 3.
Jungle And Tropics Seasonal Theme
According to the latest leaks, the upcoming season will revolve around the "Jungle & Tropics" theme. Files from version 24.20 revealed the addition of palm trees and cacti.
In 24.20, Epic added some files for Chapter 4-specific palm trees and cacti.

This combined with the survey skins that we currently know are being worked on, it appears that Chapter 4 Season 3 will have a desert/tropical theme#Fortnite pic.twitter.com/I6gFUk0VTK

— Wenso (@Wensoing) April 17, 2023
In addition to the new vegetation, the following elements have been discovered in the files:
Indestructible volcano and jungle rocks
Mud which affects gameplay, causing players to slow down when inside
"JungleFloor" terrain texture and "JungleMud" material
First Person Mode
According to a tweet by the reliable Fortnite leaker HYPEX, who has consistently provided accurate leaks and news in the past, Epic Games is developing a first-person camera mode.
FIRST-PERSON IS COMING NEXT SEASON

The same source who contacted @HYPEX & me about all the other real leaks also told us about that one! pic.twitter.com/iq2EPbQALe

— Shiina (@ShiinaBR) March 4, 2023
Recent findings in the game files strongly suggest that a first-person perspective will be available in the Chapter 4 map, possibly debuting in Season 3.
Weapon Mods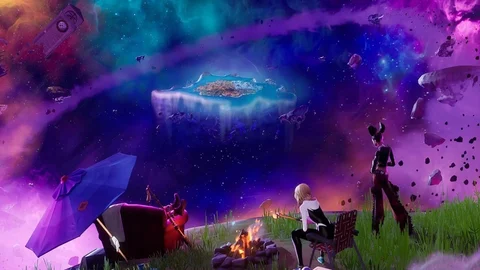 Previous leaks hinted at Epic Games working on weapon mods, although they haven't been introduced in the game yet. Speculation proposes that Epic is still refining the mechanics for players to use them, despite the related tweet by HYPEX being deleted. Perhaps Season 3 will finally see the introduction of weapon mods.
Flying Mounts
In an older tweet, HYPEX mentioned that Epic Games is working on "rideable, flying animals" for Fortnite.
Players will be able to boost the animal for increased speed and make it hover in place. This feature would enable more precise shooting or item throwing. A leaked item resembling a saddle might be related to these flying mounts.

Fortnite Chapter 4 Season 3 - Map Changes & New POIs
In Chapter 4 Season 3, the entire map will not be revamped, but as usual, there will be some alterations across the island.

New Biomes
As previously mentioned, the tropical, jungle, and desert themes will be incorporated into the new season. This means we can expect new biomes and POIs that align with this theme. Unfortunately, specific names and details are yet to be revealed.
Fortnite Chapter 4 Season 3 - Battle Pass Skins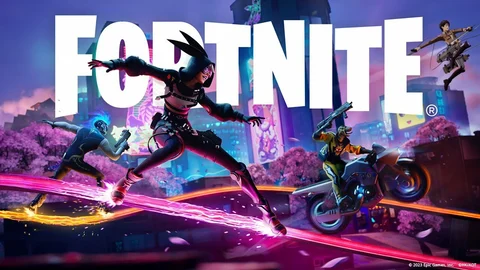 GMatrixGames has uncovered interesting details about the upcoming Battle Pass outfits. While no visual images accompany the codenames, we can speculate about their appearance based on the code names and the desert/tropical theme of Chapter 4 Season 3.

According to GMatrixGames and another leaker named Wensoing, several outfits are currently in development for the next season. Although their exact designs remain unknown, we can expect them to align with the code names and the overall aesthetic of previous Battle Passes.
Here are the options for Chapter 4 Season 3 battle pass cosmetic codenames:

- CinderMax
- CrispRover
- LoudPhoenix
- RippedHarvester
- SilentTempo
- ZirconSweep

— GMatrixGames (@GMatrixGames) April 17, 2023
Six codenames have been confirmed as potential candidates for the Fortnite Chapter 4 Season 3 Battle Pass outfits: CinderMax, CrispRover, LoudPhoenix, RippedHarvester, SilentTempo, and ZirconSweep. Four of these outfits will likely be included in the Battle Pass.
Considering previous offerings, these outfits will adhere to the design and style trends established by Epic Games. Additionally, Epic Games has introduced several survey skins in the game, and some of these skins will probably be part of the Battle Pass.

For more Fortnite news and guides, check out: