Do you like to play on Vikendi or Karakin? If yes, check out this guide. Here is the best attachment loadout for the G36C in PUBG Mobile.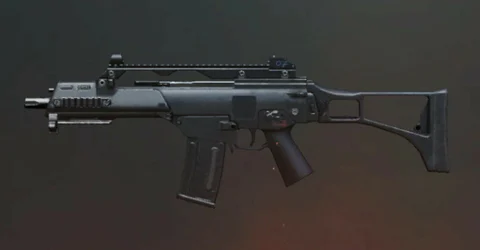 In the fast-paced world of PUBG Mobile, a good loadout can make all the difference between victory and defeat. Now, this is especially pertinent if you are playing with an average-performing weapon like the G36C.
This assault rifle has a lower time-to-kill (TTK) compared to other meta guns, thus you need to select attachments carefully for the best performance.
If you are struggling to create attachments yourself, we are here to help you. In this guide, we have created the best loadout for G36C that is ideal for short-to-mid-range combat. Be ready to enhance your chances of survival and secure your wins on Vikendi and Karakin!
Best G36C Loadout In PUBG Mobile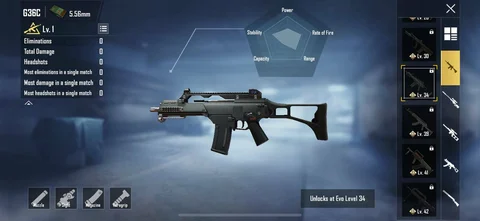 The G36C is a fan-favorite assault rifle for many new PUBG Mobile players. The weapon's damage per second is lower than the M415, but it compensates lack of DPS with smoother recoil. The G36C is incredibly useful for short- to medium-range combat situations.
That makes the G36C an interesting firearm to experiment with, especially if you love Vikendi or Karakin.

Here is the best G36C loadout in PUBG Mobile:
Muzzle: Compensator
Foregrip: Vertical Foregrip
Sight: Red Dot Sight
Magazine: Extended Quick Draw Magazine

The G36C shares many traits, advantages, and disadvantages with its assault rifle compatriot - the SCAR-L. Therefore, we used the same loadout to make the G36C a decent short-to-mid-range weapon.
This setup is great at reducing the recoil as much as possible while maintaining a decent fire range and TTK.

If you need to use the G36C for long-range encounters, we suggest you slightly adjust the loadout. You can replace the Red Dot Sight with the 4x Scope and substitute the Vertical Foregrip with a Laser Sight. This will make decrease time-to-kill less on the long range, but make the weapon less controlled.
G36C Weapon Stats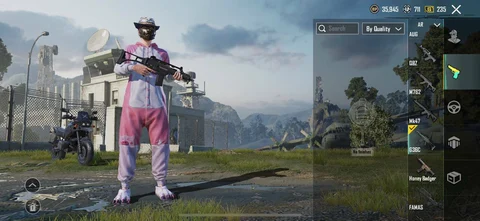 The G36C has stats that - for many PUBG Mobile players - do not exactly find attractive. However, it is worth looking at as it can help you tailor your play style to meet its capabilities.
The weapon stats for G36C in PUBG Mobile are as follows:

Power: 41
Rate of Fire: 56
Range: 55
Magazine Size: 30
Stability: 54
Reload Speed: 2.1 seconds

The G36C is a mid-weapon in PUBG Mobile. Thus, it's extremely important to use the proper loadout to maximize its maximum potential.
For more PUBG Mobile guides, check out these articles:

This article contains affiliate links which are marked with [shopping symbol]. These links can provide a small commission for us under certain conditions. This never affects the products price for you.