Want to know what pistols to use in PUBG Mobile? Check out this PUBG Mobile pistol tier list as it ranks all the pistols in the game from best to worst.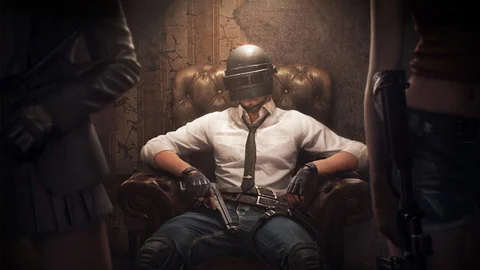 Even though it's not a primary weapon, it's important to have a good pistol in PUBG Mobile. Pistols can come in handy when you run out of ammo or when you are in a close-quarters combat situation.
Our pistol tier list evaluates all the secondaries available in PUBG Mobile based on their damage output, versatility, and battle range. It can help you choose the best weapon that secures you a first kill in the first few minutes of the match.

PUBG Mobile Pistol Tier List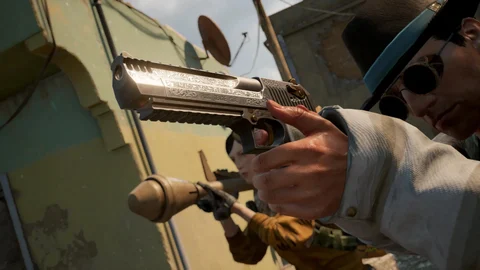 There are currently nine pistols in PUBG Mobile. The latest addition to pistols is the Skorpion - a machine pistol-type handgun that was added almost five years ago and reminds many players of an SMG.

Pistols are great secondary weapons, and they cannot effectively function as primaries. They feature a decent time-to-kill (TTK) and can perform well in skilled hands. But for the average player, it's important to replace a pistol with a main weapon as soon as you can.
Our pistol tier list will rank the secondary weapons from S-Tier (the best) to F-Tier (the worst) and explain why they've found themselves where they are.

If you're looking for the best possible controller to use in PUBG Mobile Lite, we recommend using a Razer Kishi mobile game controller. It will give you a competitive edge over your opponents.
S-Tier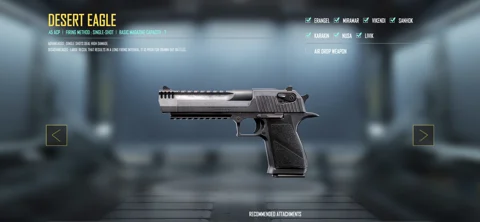 The S-Tier pistols are:
The best pistols in PUBG Mobile are the Desert Eagle, P18C, and Skorpion.
The Desert Eagle, commonly known as the Deagle, is an incredibly powerful pistol that can be a stopping power even for a DMR or Assault Rifle. With 2 well-placed headshots, it can take down even a player wearing a Level 3 Helmet. But, be warned of its high muzzle recoil and velocity.
The P18C (also known as the Glock 18C) is a fully automatic pistol that can be compared to SMGs in terms of rate of fire. Although it has the lowest damage output among all pistols, it can shoot a full magazine quickly and efficiently. This makes the P18C a useful option, especially in the early game.
Like the P18C, the Skorpion is a machine pistol-type handgun well-known for its automatic firing mode and a maximum magazine capacity of 40 (with an extended magazine). The Skorpion has a slightly more complex recoil and longer reload time than the P18C, but it's compensated by faster time-to-kill and DPS.

A-Tier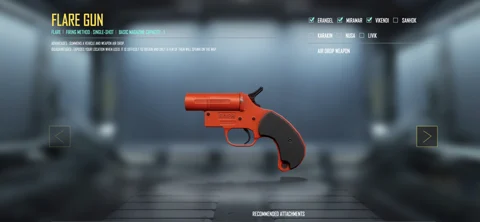 The A-Tier pistols are:
The Flare Gun is a unique firearm that can be used to summon a vehicle and weapon airdrop. Though it offers a powerful loadout with only a single weapon, it's only available on three maps (Erangel, Miramar, and Vikendi) and exposes the user's location when used.
Regarding the R45 and R1895, they are revolvers that boast exceptional stopping power due to their 7.62mm ammunition. However, both the R45 and R1895 are extremely difficult to handle. Revolvers don't support a scope attachment and don't forgive any mistakes. Thus, use the R45 and R1895 only when you are confident about your skills.
F-Tier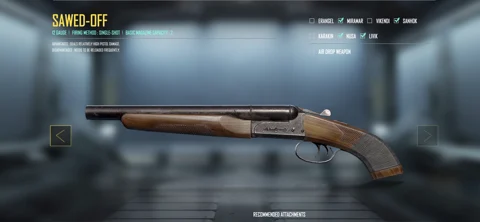 The F-Tier pistols are:
At the bottom of our tier list, we have the P92, P1911, and Sawed-off. We can say only one thing about them: don't pick them from the ground unless you have no other choice and the fight begins right now. These weapons lose effectiveness not only to SMGs and ARs but also to other pistols.
As always, the rankings in our list offer insight into the current meta for PUBG Mobile. The effectiveness of each weapon may vary depending on the player and their respective skills.
For more PUBG Mobile guides, check out:

This article contains affiliate links which are marked with [shopping symbol]. These links can provide a small commission for us under certain conditions. This never affects the products price for you.