You can get free scrolls, energy, summoning stones, and more rewards with these new Summoners War codes.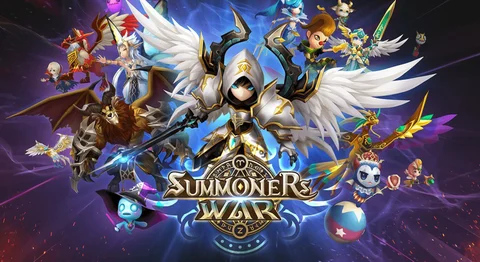 Summoners War is the popular turn-based strategy title from Com2uS that takes certain elements from MMOs and condenses them into an action-packed mobile game.
In it, you control a summoner who opens scrolls to gain new monsters. These allies can be used in progressively harder battles as you fight your way through terrifying arenas and environments. Upgrade your favorite monsters to their maximum potential and you've got a squad that can take on any foes.
Unfortunately, maxing out your monsters and even unlocking new ones can be a difficult task in Summoners War. Lucky for you, the devs usually release codes you can use to redeem free rewards that'll give you that much-needed boost in resources.
Here are the latest Summoners War codes for September 2023.

How To Use Summoners War Codes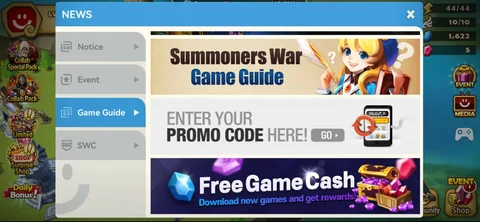 All codes must be redeemed in the game itself. To use Summoners War codes, follow these instructions:
Launch Summoners War.
Select Events.
A new menu will open. Select the Game Guide tab.
Select the Enter your promo code section.
Enter your code of choice. Click Enter.
The rewards will be immediately sent to your inbox.
New Summoners War Codes (September 2023)
Here are the active Summoners War codes:
tok0916daegu - 3 Mystical Scrolls
swceucupinoct - 1 Water Scroll, 1 Fire Scroll, and 1 Wind Scroll
3rdlegendof2023 - 100 Energy and 2 Mystical Scrolls
eucomingupinoct - 100 Crystals and 5 Fire Scrolls
ready2bamchamp - 100 Energy, 2 Fire Scrolls, and 1 Rune
laruready4swc23 - 69 Energy, 100,069 Mana, and 1 Mystical Scroll
sw2023sel3s - 50 Energy, 1,000,000 Mana, and 1 Water Scroll
These codes are usually only available for a limited time, so be sure to use them before they expire.
Upgrade your gaming experience in Summoners War by getting yourself finger sleeves. It will keep your fingers comfortable and sweat off your screen.
Expired Summoners War Codes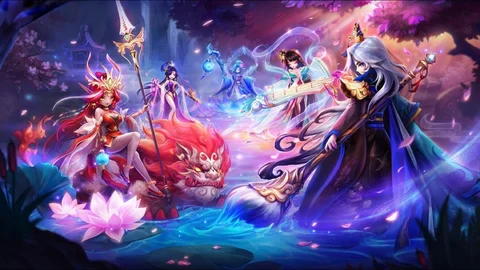 Here are the expired Summoners War codes:

2023eucupenfrance
23onregardeswc
20ikoutaipei23
swcdokidoki23
diereisebeginnt23
vorhangaufswc
osinoswc2023
natutoiebaswc
sw2023auh4r
sws2memoldan3qa
mysticoupon2
jergunnovbkk
2023thpoonpoon
sawasdeeswc23
gamesecret23
hardworkallplay
swc2023zanzand
womenyiqikanswc23
2023keungeoondaswc
swcjadugwaja23
summonerslegend4e5
thx2summoners2x9l
2023update7f1w
sw23reloaded
2023zuiqiangswc
swcxuanshoujiayou
backinlaswc2023
amuptobat2023
day2locknload
legitprelims202
swcjinhaengsikyeo
poamichottaswc23
swc2023laidaosz
sw2023jlj9e
reloadedshowcase
zaitaiguojianba
23guanjunshishui
sw2023jnf2n
9oatsummoner
signupswc23
bethebestlt25
sw2023mys8o
swcreed23
tokgwangju
swcreed23
sw2023apj3m
9oatsummonermoayo
9oatsummonerbjpange
9oatsummonersomac
summonerduty71
may20tyoshoubu
nipponchachacha
krteamgabojago
last5go2tokyo

ikesupermatch
jpdaihyouhadare
mutjidasupermatch
supermatch23lego
SW2023FEV2U
SW2023MRP4M
letsgoswc22
sw2022nov25
sweetcookie
KEEPSUMMONING22
1008NYCAMERICAS
SW2022OCT34
JERKANWF
APACJUBJUB
RAKNASWC2022
APACCUPOCT22CYA
sw2022feb65
sw2022jan97
swxmomstouch
MERRYLT19
HAPPYNEWLT20
SWXMOMSTOUCH
SWCHRISTMAS
SW2021DEC23
PERFECTPICKANYONE
ROCKWITHSWC2021
SWCWILLBBACK
SW2021NOV12
swplay2gether
SW2021OCT01
apacnextrd4war
20challengethewrld21
whosnext21americas
legendss17sea
gogo7thannitour
cuatswc21
ltisbacks17
sw7thtk887
sw2021jun69
sw2021apr47
SW2020DEC89
summoningathome
1jl9yck39wa6jzbz
SEAAUDAY20K
APACSWCREADY
ALWYS2GETHER
2GETHERSWC2020
NAZOUBUXIE
LAOTIE666
SWC20FINAAALE
SWC20FINAAALE
NIHAOSWC2020
SWC20ENFORCE
2020XIEXIESWC
NOVEMBER1ST
LETSWATCHLT14
HAPPYLTS14
SW2020OCT71
BISHENGSWC
NIHAOSWC2020
SUMMONFIGHTER
SWC20207777
CUATWORLDS20
POBKANEUCUP
SW2020NOV64
SWC2020AINI
SHOBUAPAC20
MEGASWC2020
2020TOURNOISWC
nextupapac20
Keep in mind that these codes cannot be used to claim any in-game items.
We will update this section once any active code expires.
How To Get New Summoners War Codes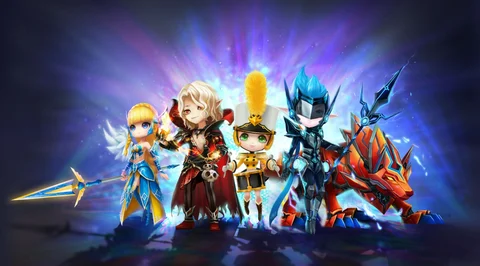 Codes are usually released during special events and occasions. You can find more Summoners War codes on their social media platforms:
You can also save this page as we regularly update it with the latest Summoners War codes.
For more game codes, you may be interested in:

This article contains affiliate links which are marked with [shopping symbol]. These links can provide a small commission for us under certain conditions. This never affects the products price for you.