You can get free items, skins, cosmetics, and more rewards with these new Roblox codes.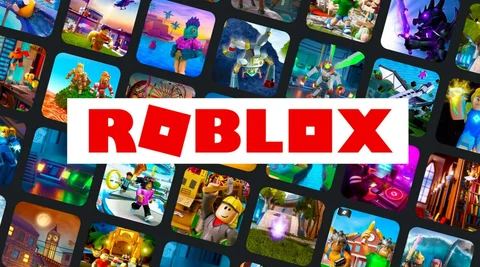 Roblox is a massively popular online game platform that allows you to socialize with a large community and create your own mini-games. Its rise in popularity over the past few years has meant that Roblox has expanded into more than just a game, but a platform with a large following and massive collaborations.
These collaborations have resulted in exclusive in-game items such as skins, cosmetics, and more that you can redeem with special codes.Roblox will also release codes that you can use to redeem items designed by the Roblox team. Codes are usually released during one of the many in-game events or giveaways.
Here are the latest Roblox codes in September 2023.
How To Use Roblox Codes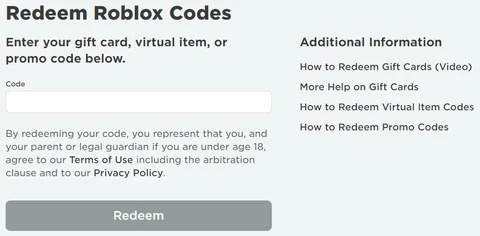 If you want to use Roblox codes, follow these instructions:
Go to the Roblox code redemption page. Make sure you are signed into your Roblox account with which you want to receive the rewards first.
Enter the code in the Code box.
Click Redeem.
A success message will appear once you successfully redeem the Roblox code.
Once you complete these steps, you will instantly receive these rewards as they will be added to your Roblox account. If they do not appear, it's best you relaunch the app.
New Roblox Codes (September 2023)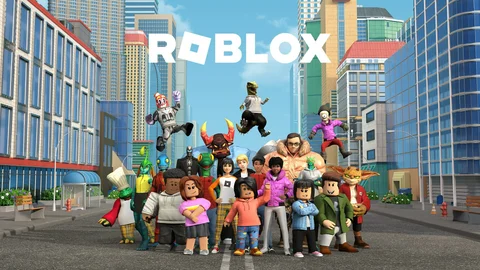 Here are the active Roblox codes:
SpiderCola – Spider Cola shoulder pet
TweetRoblox – The Bird Says shoulder pet
DIY – Kinetic Staff (Island Of Move)
GetMoving – Speedy Shades (Island Of Move)
SettingTheStage – Build it Backpack (Island Of Move)
StrikeAPose – Hustle Hat (Island Of Move)
VictoryLap– Cardio Cans (Island Of Move)
WorldAlive – Crystalline Companion (Island Of Move)
BoardWalk – Ring of Flames Waist Accessory (Mansion Of Wonder)
FXArtist – Artist Backpack (Mansion Of Wonder)
Glimmer – Head Slime Accessory (Mansion Of Wonder)
ParticleWizard – Tomes of the Magus Shoulder Accessory (Mansion Of Wonder)
ThingsGoBoom – Ghostly Aura Waist Accessory (Mansion Of Wonder)
These codes will expire after a limited time, so be sure to claim the rewards as soon as possible.
If these items don't catch your attention, then you can always get yourself the items you want with a Robux gift card.
Expired Roblox Codes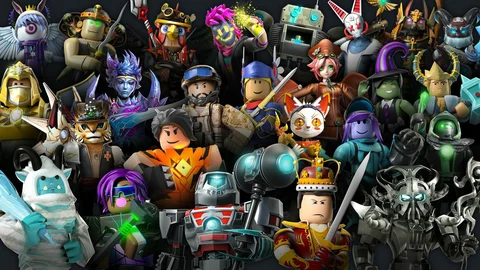 Here are all the expired Roblox codes:

FREETARGETSANTA2022 – Upside Down Santa hat
FREEAMAZONFOX2022 – Too Cool Fire Fox hat
SPACESTYLE - 50k Space 'Hawk
HEADPHONES2 - Next Level Blue Headphones
SXSW2015 - Southwest Straw Fedora
75KSWOOP - 75K Super Swoop
ROADTO100KAY! - Bloxikin #36: Livestreamin' Lizard
HOTELT2 - Transylvanian Cape
KEEPIT100 - Next Level Future Visor
MLGRDC - Next Level MLG Headphones
KCASLIME - Nickelodeon Slime Wings
COOL4SUMMER - 150K Summer Shades
200KTWITCH - Violet Hood of the Ages
WEAREROBLOX300! - Visor of the Blue Bird Following
SPIDERMANONROBLOX - Vulture's Mask
ROBLOXROCKS500K - Shades of the Blue Bird Following
GOLDENHEADPHONES2017 - 24k Gold Headphones
ONEMILLIONCLUB! - Playful Red Dino
FINDTHEKEYS - IOI Helmet
JURASSICWORLD - Jurassic World Sunglasses
!HAPPY12BIRTHDAYROBLOX! - 12th Birthday Cake Hat
TARGET2018 - Full Metal Top Hat
EBGAMESBLACKFRIDAY - Neon Blue Tie
KINGOFTHESEAS - Aquacap
*HAPPY2019ROBLOX* - Firestripe Fedora
$ILOVETHEBLOXYS$ - Showtime Bloxy Popcorn Hat
GAMESTOPPRO2019 - Glorious Pharaoh of the Sun
ROBLOXSTRONG - Super Social Shade
ROBLOXIG500K - Hovering Heart
MOTHRAUNLEASHED - Mothra Wings
BARNESNOBLEGAMEON19 - Neapolitan Crown
FEEDINGTIME - Flayed Rats
STARCOURTMALLSTYLE - Eleven's Mall Outfit
RETROCRUISER - Mike's Bike
HAPPYCAMPER - Dustin's Camp Know Where Cap
LIVERPOOLFCSCARVESUP - Liverpool FC Scarf
GAMESTOPBATPACK2019 - Coffin BatPack
SMYTHSSHADES2019 - Spiky Creepy Shades
TARGETOWLPAL2019 - Fall Shoulder Owl Pal
FASHIONFOX - Highlights Hood
THISFLEWUP - Shutter Flyers
FLOATINGFAVORITE - Hyper HoverHeart
BEARYSTYLISH - Hashtag No Filter
TOYRUHEADPHONES2020 - Teal Techno Rabbit Headphones
SMYTHSHEADPHONES2020 - Gnarly Triangle Headphones
JOUECLUBHEADPHONES2020 - Black Prince Succulent Headphones
TOYRUBACKPACK2020 - Fully Loaded Backpack
GROWINGTOGETHER14 - The Birthday Cape
They can no longer be used to redeem any of their respective rewards.
You can save this page if you want to stay up to date with the latest Roblox codes.
For more Roblox codes, you may be interested in:
This article contains affiliate links which are marked with [shopping symbol]. These links can provide a small commission for us under certain conditions. This never affects the products price for you.