IF Parla Esports have won the Snapdragon Pro Series Wild Rift Season 2 Challenge EU & North Africa tournament.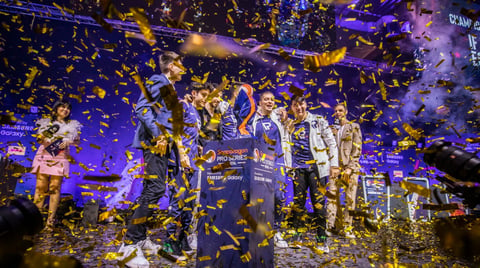 On December 10, four of the best Wild Rift teams from the EU and North Africa converged into DreamHack Valencia to participate in the Snapdragon Pro Series Wild Rift Season 2 Challenge Finals. At the end of the day, it was IF Parla Esports who came out on top and won the tournament.
it was a small one-day competition consisting of only the semi-final and grand final matches. In the first semi-final match, IF Parla Esports faced tough competition from their French opponents, ViV esport, but eventually beat them 2-1.
In the second semi-final match, Norwegian outfit Formulation Gaming narrowly defeated Rix.GG 2-1.
The grand final was a head-to-head match between IF Parla Esports and Formulation Gaming. After a challenging set of intense team battles, IF Parla Esports confidently charged through and won the game 2-0. This victory meant they won the Snapdragon Pro Series Wild Rift Challenge Finals EU and North Africa tournament for Season 2.
Check out the game-winning moment below:
You can watch all the action from the tournament livestream here.
MobileMatters is in partnership with ESL, the tournament organizers behind the Snapdragon Pro Series.
Stay up to date with the latest news about the Snapdragon Pro Series: