Gems are one of the hardest currencies to get in Brawl Stars. Lucky for you, there are several tricks you can do to get them for free.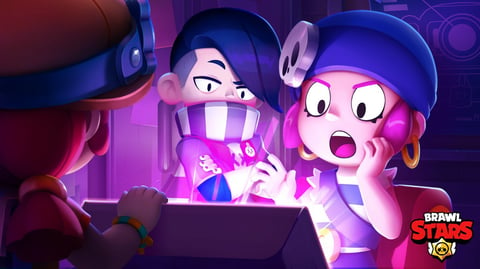 As the premium in-game currencies in Brawl Stars, Gems have a reputation for being scarce for many players. You will need to fork out real-life money if you want to have a big stash of them to buy in-game items such as brawlers or cosmetics.
However, there are three ways that you can get free Gems. And no, we won't bombard you with sketchy links or APK mods that will break the game and get you banned.
Instead, we're going to show you all the working ways that Gems can be earned for free right now in Brawl Stars. There are three main ways: the Brawl Pass, Special Quests, and compensation rewards. Let's dive into the specifics.
Get Free Gems In The Brawl Pass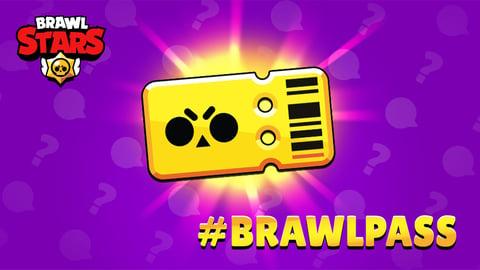 The Brawl Pass is a seasonal progression system in Brawl Stars with multiple reward tiers. There are two tracks available: a free and a paid one.
Regardless of the one you choose, there will always be Gems on the free reward path of the season's Brawl Pass. Simply complete daily or seasonal Quests to obtain Tokens. These Tokens will move your progression along in the reward track and get to those coveted Gems that are usually sprinkled across tiers.
Unfortunately, the Gem rewards in the Brawl Pass are not substantial, however, they're a more reliable way of earning free Gems compared to the next couple of ways you can earn free Gems.
Free Gems Can Be Rewarded As Compensation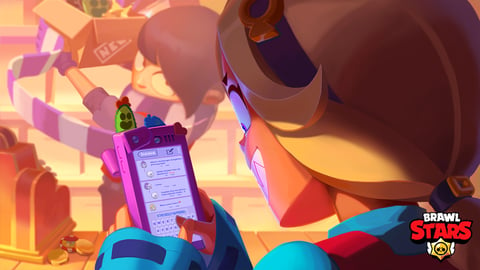 Supercell has a history of 'donating' free Gems to players as compensation in extremely terrible circumstances such as turbulent updates or game-breaking bugs. But, being the well-oiled machine that Supercell is, these types of cases are a rarity.
But if Supercell does reward you with Gems, you could be looking at maybe tens or hundreds of these shiny green currencies sitting in your inbox.
Complete Special Quests To Unlock Free Gems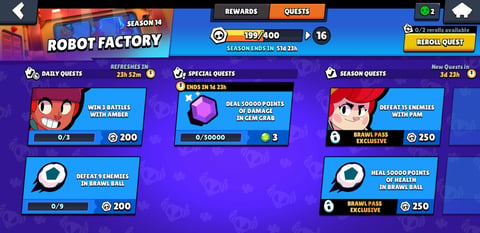 Special Quests are different from regular daily or seasonal Quests because of what they offer as rewards. They can have coins, sprays, emotes, or even Gems.
Gem-rewarding special quests are, as you might have guessed, rare too. There has only been a handful of them in Brawl Stars' long history. However, if you find them, they're usually simple tasks you can easily complete for a few Gems.
What Can You Use Gems For In Brawl Stars?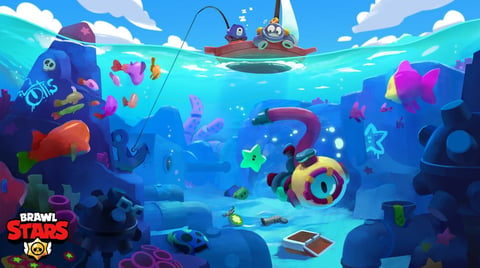 There are several uses for Gems in Brawl Stars. Needless to say, they're a powerful currency and can get you great in-game items.
Here's a list of things you can get with Gems:

Token Doublers
Brawl Pass (or the Brawl Pass bundle)
Credits
Sprays
Profile Icons
Coins
Power Points
Brawlers (at the Chromatic Shop)
Changing a player's name (after the first change).
Stay up to date with the latest Brawl Stars news and guides: