Fame is a cosmetic feature in Brawl Stars that allows you to showcase your in-game progress to other players.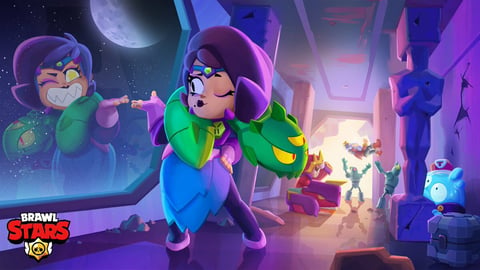 If you have unlocked all the brawlers in Brawl Stars, all the Credits you earn for the Starr Road will be added to a new feature called 'Fame.'
It's a purely cosmetic way to show other players how far you've progressed in Brawl Stars. For the time being, your Fame rank will be visible on your player profile and Home Screen.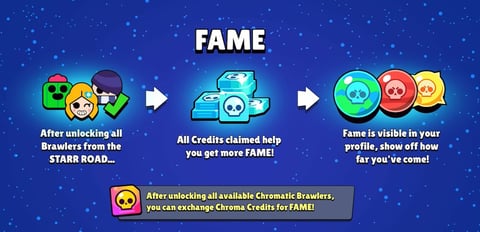 Fame is essentially an end-of-game objective for players who've nearly completed Brawl Stars. If you're one of these hard-working players who've grinded through every aspect of the game, here's a look at how you can increase your Fame rank.
How To Increase Fame Rank In Brawl Stars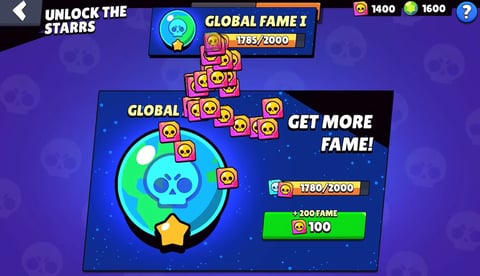 There are two main ways you can increase your Fame rank in Brawl Stars. These are:
Collecting Credits: This in-game currency can be earned through the Brawl Pass, Trophy Road, Challenges, and Quests.
Purchasing Fame with Chroma Credits: You can opt-in to purchase Fame progress with Chroma Credits in case you don't have any more Chromatic brawlers to unlock at the Chromatic Shop and you don't want to save them for later.
Supercell will release more ways to show your Fame Rank in the first update of 2023. Watch this space and we'll update this place with more information once it's made available.
Stay up to date with the latest Brawl Stars news and guides: