There are seven different types of brawler classes in Brawl Stars. Here's a complete guide to all of them and how you can best use them to your advantage.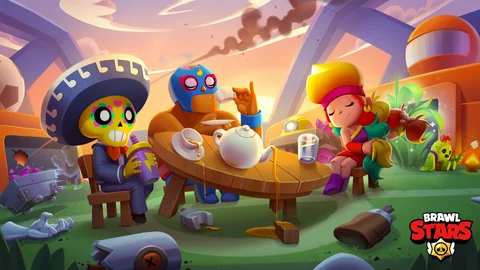 On the surface, it may look like players simply select brawlers when they go to battle in Brawl Stars. To an extent, it's true as some do. But, doing that can only get you so far. There's a hidden science behind picking the right brawlers and they can decide if you win or lose matches.
That's where brawler classes come into play. These classes are essentially categories that group certain types of brawlers depending on the traits and characteristics they have. Classes can highlight a brawler's strengths and the role they're best suited to play.
They're incredibly important whether it be building a strong team or deciding who's the best brawler to have in a solo game mode. So, let's dive into all of them, shall we?
All Brawler Classes In Brawl Stars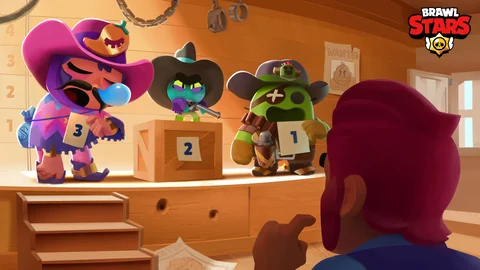 There are seven brawler classes in Brawl Stars: Artillery, Assassin, Controller, Damage Dealer, Marksmen, Support, and Tanks.
Each of these classes comes with its unique strengths, but also with its weaknesses. The trick is to pick the right brawler within the class if you want to capitalize on your opponent's shortcomings or team compositions. This is especially useful during competitive modes like Power League.
Here's a look at each brawler class, what they do, and what brawler classes they're strong/weak against:
Brawler Class
Description
Strong Against
Weak Against
Artillery
Artillery brawlers can throw or shoot projectiles. This makes them perfect if you want to attack enemies over obstacles. They're a mix of Controllers and Damage Dealers.
Assassin
Assassins can deal large bursts of damage and ambush opponents. They can carry your team, but their low HP doesn't allow them to survive big team fights. They're most suited to solo game modes.
Controller
Controllers are strong at controlling specific areas of the map with their Area of Effect (AoE) abilities. This makes them strong in game modes like Hot Zone or Heist.

Assassin
Artillery
Marksmen

Damage Dealer
Damage Dealers are a more durable version of Assassins. They're a good mix of damage output and high HP. They thrive in big team fights and 1v1 situations.
Marksmen
Marksmen are capable of dealing high damage over long distances. However, they are mostly single-shot brawlers with low HP, rate of fire, and reload speed. Their sniper-like abilities are best used from afar and not in close combat.
Support
Supports are capable of supporting their teammates with either heals or buffs. However, they are not as strong in 1v1 situations and solo game modes due to their low HP and damage output.

Assassin
Damage Dealer
Marksmen
Tank

Tank
Tanks have high HP and are strong in close combat. They're perfect picks if you want to survive lengthy battles or initiate fights.

Artillery
Assassin
Marksmen
For more Brawl Stars guides, check out: