This guide talks about how you can get the Backstabber medal in COD: Mobile.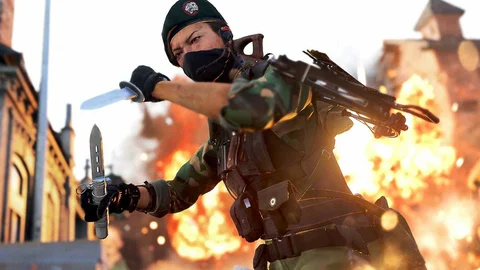 COD: Mobile is full of challenges, and achievements players can complete to get lucrative rewards. Some challenges require players to obtain a certain number of a particular medal, like the Backstabber, which counts as an achievement.
For those new to the game, Backstabber is one of the multiplayer achievements in COD: Mobile that players can get by getting kills in a certain way.
In this guide, we will explain how exactly you can get the Backstabber medal in COD: Mobile while sharing some tips on how to get the said medal quickly.
How To Get Backstabber Medal In COD Mobile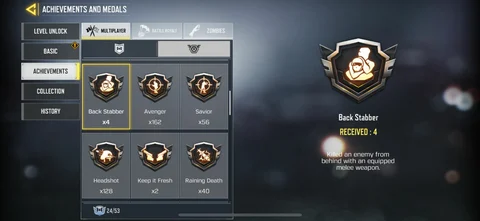 You can get the Backstabber medal in COD: Mobile by killing an opponent from behind using a melee weapon during multiplayer matches. Once you do that, the Backstabber medal icon will appear on your screen as a confirmation.
So, now the question is how to get the Backstabber medals fast in COD: Mobile? Well, here's how! First, go to your Loadouts, tap on Secondary Weapon, select Melee, and then quip a Knife, Katana, Base Melee, or something similar.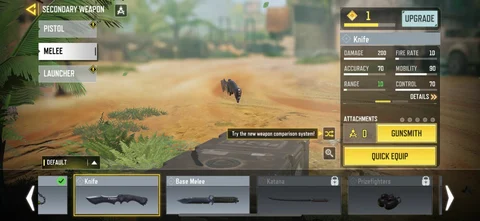 Once that is done, head into a multiplayer match and try to choose maps with a lot of buildings. After that, equip your melee weapon and hide behind a door or any such structure.
We recommend doing this near an area mostly used by the opponent team or near their spawn location. As soon as a player passes by, you can stab them from behind to earn the Backstabber medal.
For more guides on COD: Mobile, check out: